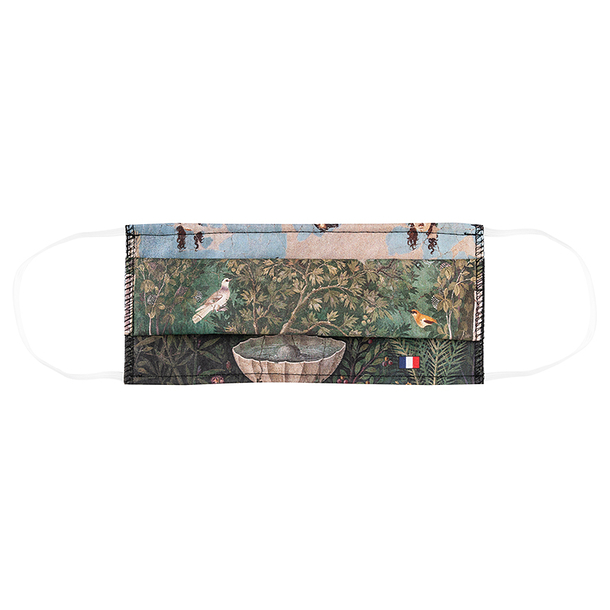 Best seller
Reusable mask Pompeii - Fresco
Cloth mask inspired by a fresco discovered in the Roman city of Pompeii. Cover your mouth and nose in style! Ideal in public places, this mask is reusable and washable at 60°C.

Mask edited on the occasion of the exhibition "Pompeii Immersive walk. Archaeological Treasures. New discoveries" at the Grand Palais

Restored fresco from the House of the Golden Bracelet (30-35 AD) in Pompeii (Italy).
Characteristics
Museum :
EAN :

3336729158539

Model dimensions :

19 cm x 10 cm

Reference :

CH901129