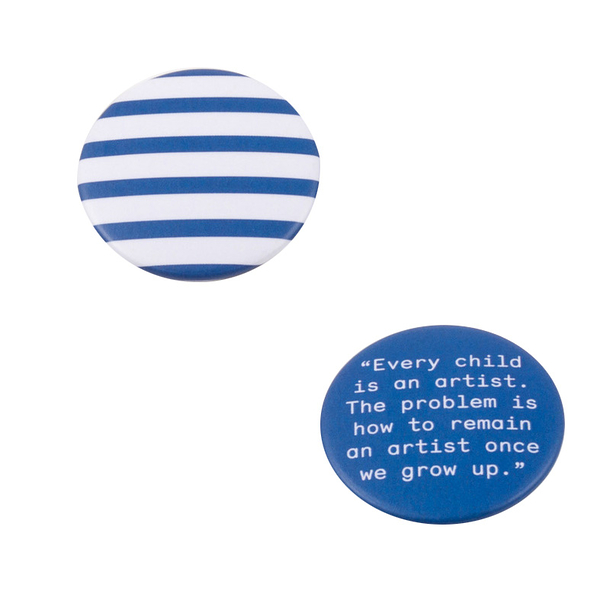 Set of 2 Striped Pins
An artist at heart? These badges in the colours of the famous painter Picasso are made for you!

Chic and stylish, Isol Barcelona's Striped badges pay tribute to this great artist, with their blue and white striped patterns inspired by his sailor and his quotation in English:

"Every child is an artist. The problem is how to remain an artist once we grow up."
Characteristics
Museum :
EAN :

0653981833763

Model dimensions :

3.8 cm

Reference :

BF491239