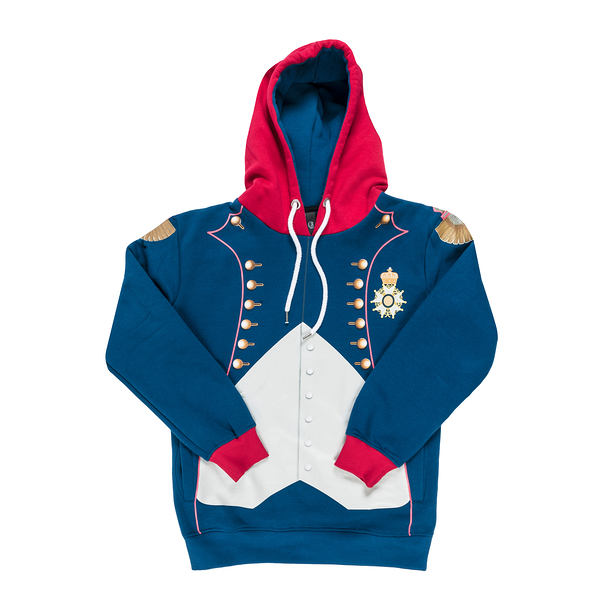 Sweatshirt Redingote of Napoleon
This sweat shirt edited on the occasion of the exhibition "Napoleon", commemorating the bicentenary of Napoleon's death, Grande Halle de la Villette from 28 may 2021 to 19 December 2021 is inspired by one of the many frock coats worn by Napoleon.
Characteristics
Entretien :

Lavage 30 °c. Pas de nett. à sec. Pas séchage machine. Pas javel. Pas repasser.
Small

EAN :

3336729175758

Matière de l'article :

80% coton, 20% polyester

Reference :

CH800011

Medium

EAN :

3336729175765

Matière de l'article :

80% coton, 20% polyester

Reference :

CH800012

Large

EAN :

3336729175772

Matière de l'article :

80% coton, 20% polyester

Reference :

CH800013

Extra-large

EAN :

3336729175789

Matière de l'article :

80% coton, 20% polyester

Reference :

CH800014