30 years of the Louvre Pyramid

JR at the Louvre
Around JR's intervention at the Louvre, the artist and the museum created an ephemeral and exclusive collection to pay tribute to this iconic monument.
Homecore
JR and Alexandre Guarneri, creator of the committed brand Homecore, are long-time partners who share the passion of others, discoveries and beautiful things.
To celebrate the pioneering and disruptive spirit of the Pyramid, they teamed up with the Louvre to offer a T-shirt, sweatshirt and jacket.
The Skateroom
An example of a committed creation combining art and social impact, The Skateroom publishes original skateboards. With the Louvre and JR, he signed a triptych to hang on the wall to celebrate the monument's 30th anniversary.
Louvre and Palais des Thés
Wishing to create a tea in its own image, the Louvre has chosen to work with Palais des Thés. A link between the Palais du Louvre and the Jardin des Tuileries, the Pyramid revolves around it a diversity of perspectives and landscapes that play on its transparency and reflections. A sensory richness whose evocation is collected in two creations specially created by Palais des Thés for the Louvre Museum.
The construction of the Pyramid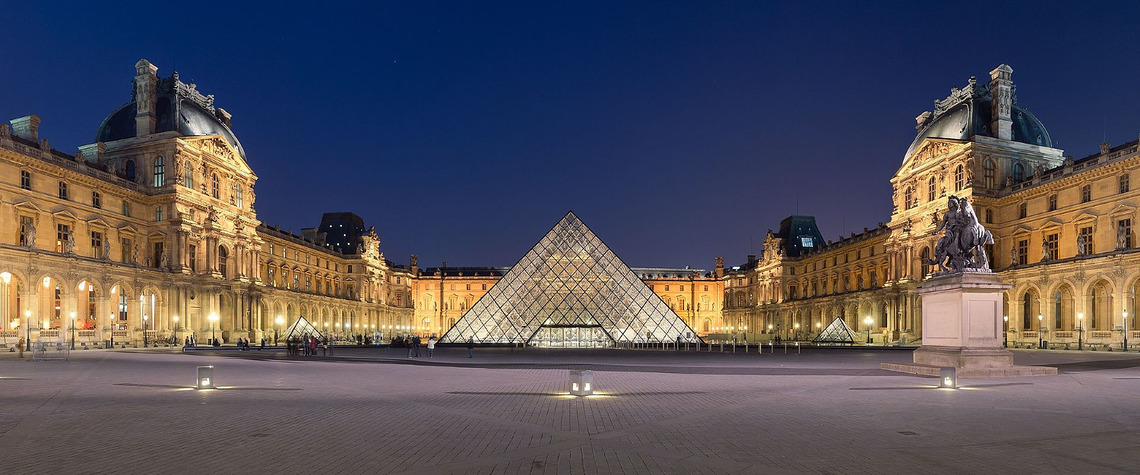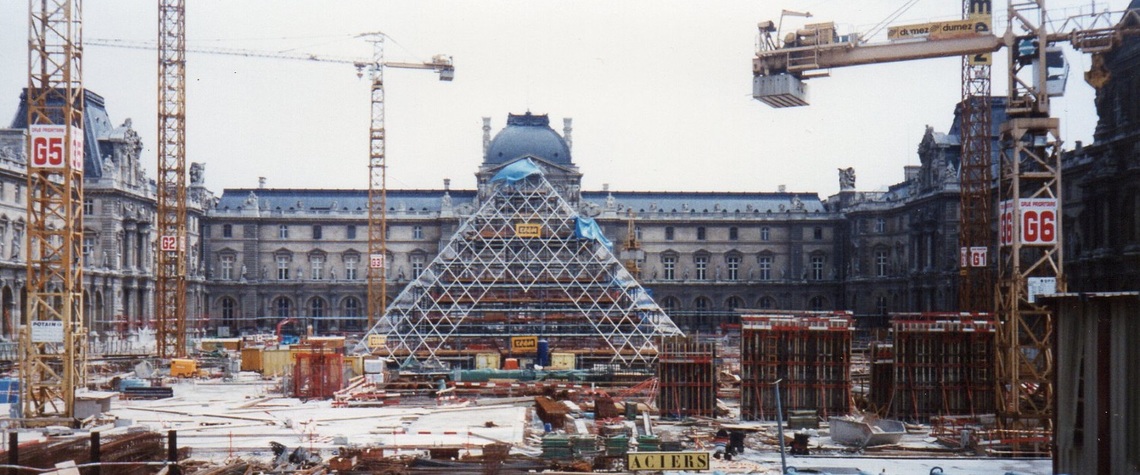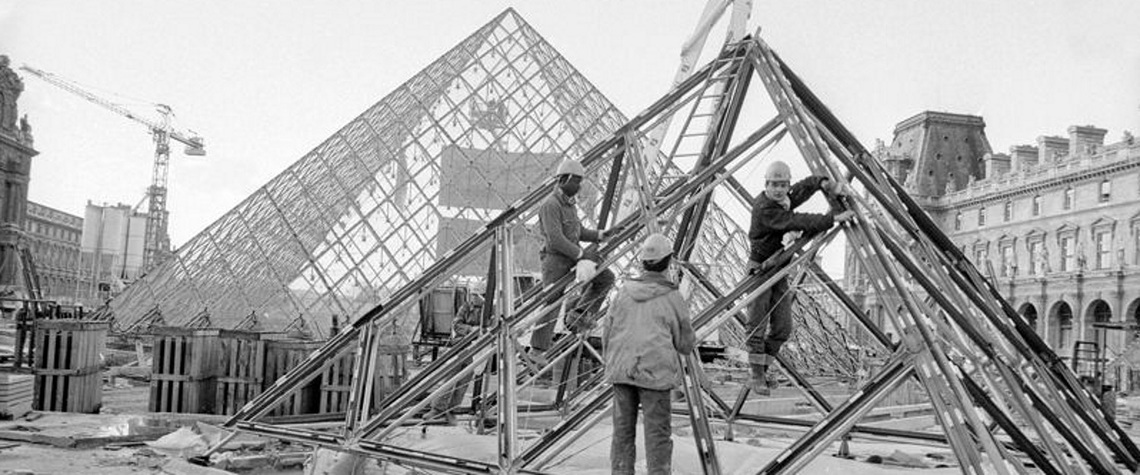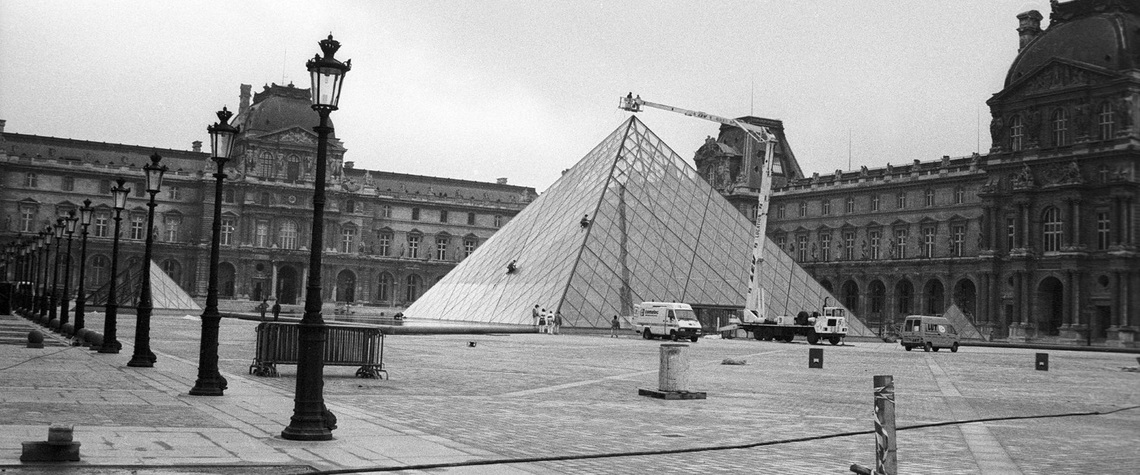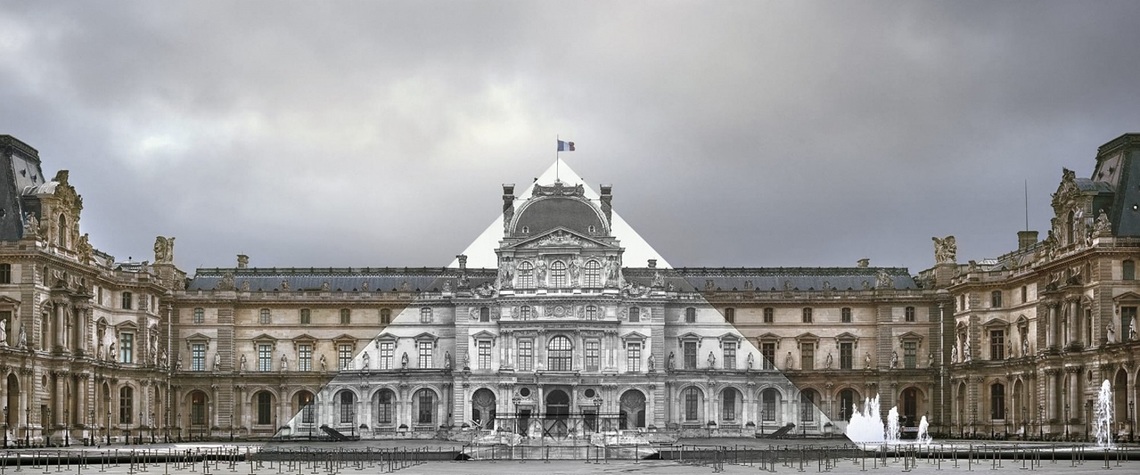 A bit of history
From Philippe Auguste's fortress to the museum opened to all in 1793, from Henri IV's Grand Gallery to the reception of works from Egypt or Mesopotamia during the 19th century, the Louvre's history is a march towards the universal that has been embodied through spectacular architectural changes. The Grand Louvre project is one of these emblematic achievements. In the early 1980s, it extended the exhibition spaces, revolutionized museography and visitor reception, notably by bringing into a museum for the first time a range of services (cafeteria, bookshop, etc.) that all museums in the world now offer. The impetus it gave attracted a more international audience and led, in the 2000s, to the arrival of non-European collections at the Pavillon des Sessions, the creation of the Department of Islamic Arts and the establishment of the Louvre in Lens and then in Abu Dhabi. The Pyramid, inaugurated in 1989, is the symbol of the Great Louvre.
" I believe that architecture is a pragmatic art. To become an art, it must be built on a basis of necessity. "
The Pyramid in numbers
793 glass lozenges
1254 m² of surface area
200 tons
30 m wide by 20 m high