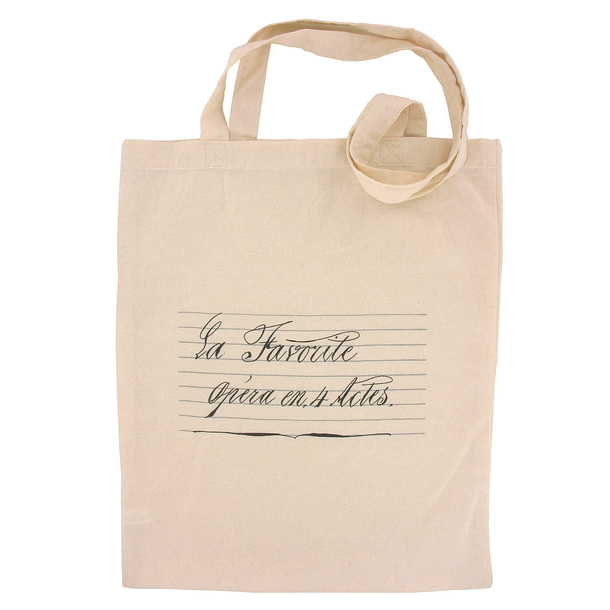 La Favorite Degas Bag
This bag is inspired by the cover of the staging of Donizetti's opera La Favorite. Edgar Degas subscribed to the Paris Opera in 1885 and then attended 117 performances.

Alexandre Lapissida (1839 - 1907)
Compilation of the staging. "La Favorite", opera by Gaetano Donizetti, 1830-1880 - Manuscript. H.23; L.18,5 cm - Paris, BnF, Music Department, Opera Library and Museum.
Characteristics
Museum :
EAN :

3336729127320

Model dimensions :

37 cm x 43 cm

Reference :

CH901071