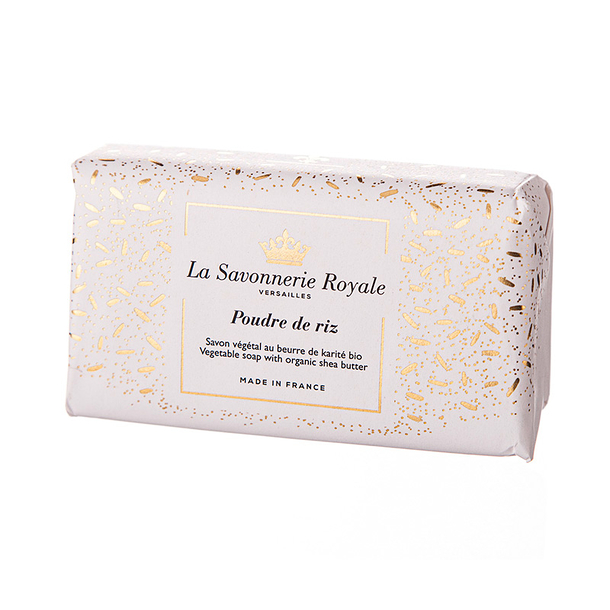 Soap Poudre de riz - 3.52 oz - La Savonnerie Royale
Soap enriched of organic shea butter and crafted in the artisanal traditions of soaps from Marseille. Grasse fragrance with floral and powdery notes . A fleur-de-lys is embossed on the soap. Luxurious packaging , made in France.
La Savonnerie Royale offers natural soaps inspired by the history of France and its chateaus. Rice powder was most commonly used at the time of kings and queens of France.
Characteristics
EAN :

3760260870016

Reference :

CB992257