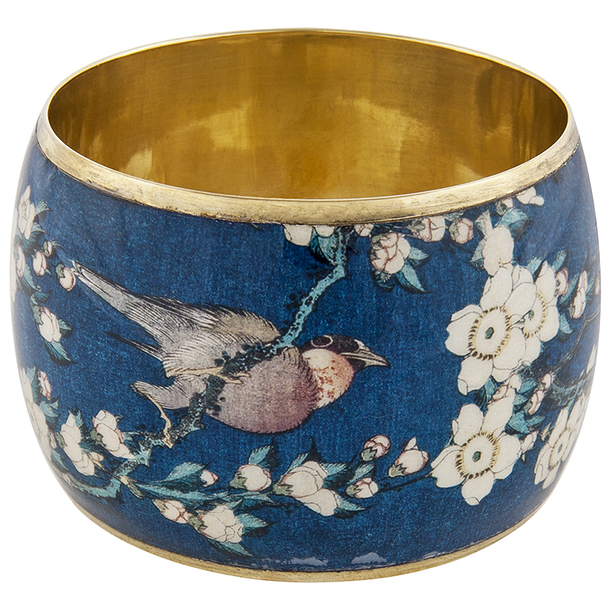 Bullfinch Hokusai Bracelet
Katsushika Hokusai (1760-1849) was a Japanese painter, draughtsman and engraver.

This Bullfinch bracelet shows a detail of his work Bullfinch Weeping Cherry, part of the series Small Flowers.
The two series known as Large Flowers and Small Flowers demonstrate Hokusai's ability to observe nature and the almost scientific precision of his stroke.
Characteristics
Museum :
EAN :

3336728602873

Matière de l'article :

Laiton doré & résine

Model dimensions :

5 cm x 7.9 cm

Reference :

BB400308