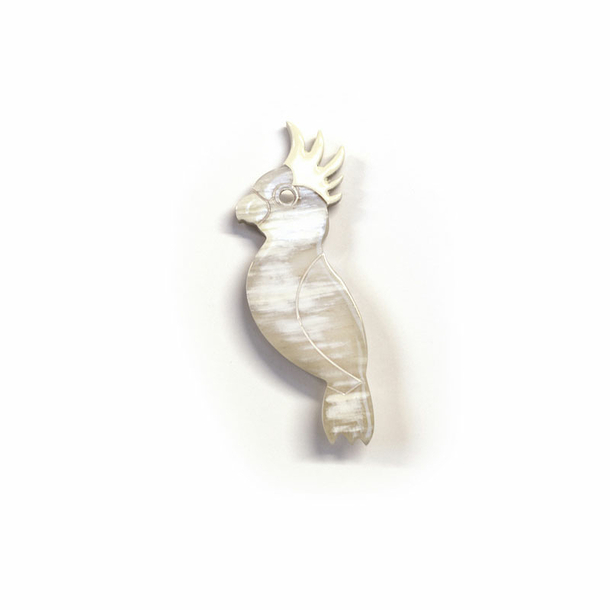 New
Cockatoo parrott pin in blond African horn with ivory lacquer - L'Indochineur
Brooch representing a cockatoo parrott in blond African zebu horn and lacquer.

Cockatoos can be recognised by their crest of feathers, which they can raise on their head at will. Some are very good at imitating the sounds of human languages.

L'Indochineur creates in Paris Jewels and Objects for the House which are made by craftsmen in Vietnam.
Characteristics
Museum :
EAN :

3336729172658

Matière de l'article :

CORNE BLONDE, LAQUE

Model dimensions :

7 cm x 3 cm

Reference :

BF491349