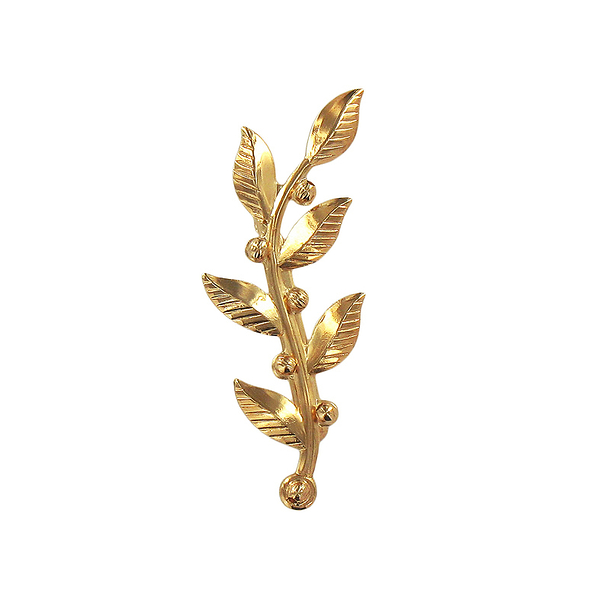 Laurel Brooch - Cécile Boccara
The "Laurier" jewellery is inspired by a crown of gold laurel leaves, kept at the Louvre Museum, using this motif and the central medallion.
These jewellery accessories are made in the Parisian sewing workshop of the designer Cécile Boccara. Their manufacture is handcrafted and the materials carefully selected.
Characteristics
Museum :
EAN :

3336728718666

Matière de l'article :

Métal doré à l'or fin

Model dimensions :

7 cm x 2 cm x 0.5 cm

Reference :

BF400303