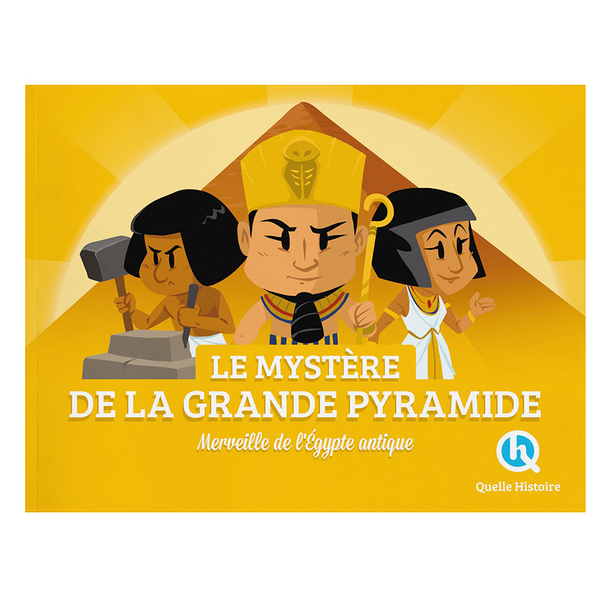 The mystery of the Great Pyramid. Wonder of Ancient Egypt - French
French language

The pyramids, these ancient tombs that still fascinate today.... The greatest scientists continue to question their design, both extraordinary and ingenious. Join Quelle Histoire and try to unravel the mystery of the Great Pyramid of Cheops!
Characteristics
Dimensions :

18 x 14 x 0,3 cm
Museum :

EAN :

9782371044739

Reference :

MX812512
Editor
Author :

Baron, Clémentine V.