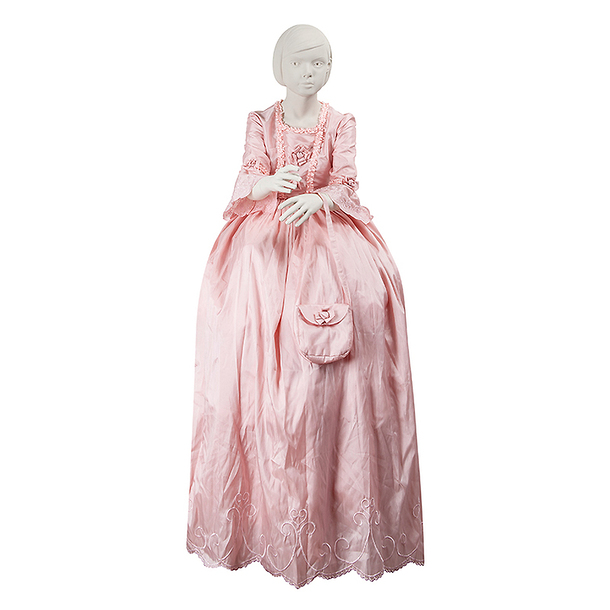 Marie-Antoinette Costume
The "one and only" Marie-Antoinette dress of the Versailles castle store with a matching purse !

A classic style, a soft powder colour, pretty roses, ribbons, pink embroideries and lace with a gold hue...

A wide petticoat with three flounces to create a texture and voluminous look.

A soft fabric to move freely, exquisite textures to transport us in an enchanting world...
Characteristics
Museum :

Material :
Theme :

Art movement :

3/5 years

EAN :

3336728484882

Reference :

CJ300009

6/8 years

EAN :

3336728484899

Reference :

CJ300010

9/11 years

EAN :

3336728484905

Reference :

CJ300011