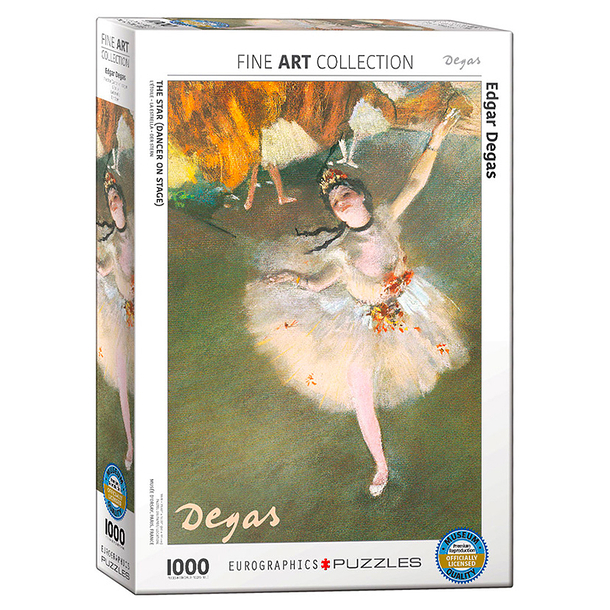 1000 Pieces Puzzle - Degas - The star
The Ballerina with a bouquet of flowers painted in 1878 depicts the ballerina Rosita Mauri famous for her ballet skills, her beauty and fierce temper.

Strong high-quality puzzle pieces.
Made from recycled board and printed with vegetable based ink.
This superior quality puzzle will delight and educate all at the same time.
Characteristics
Museum :
Age :

EAN :

0628136620338

Model dimensions :

67.6 cm x 48.9 cm

Reference :

CJ991834