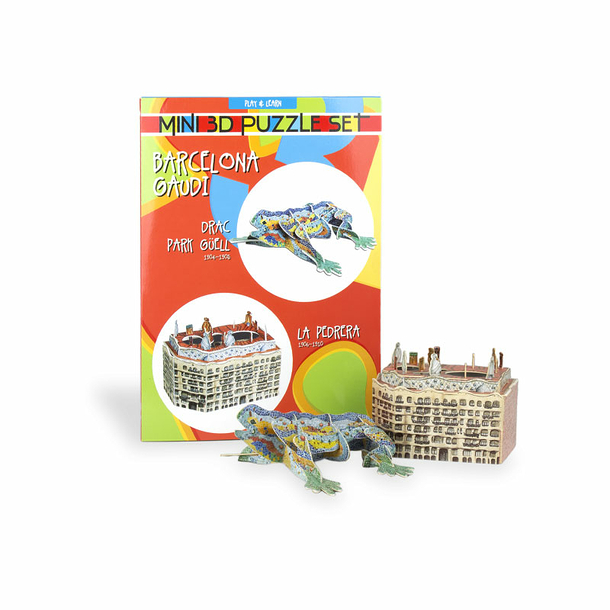 Set of 2 mini 3D Puzzle Models - Dragon & La Pedrera
Play the game and become a disciple of the architectural master Antoni Gaudí by assembling the pieces of these models designed as 3D puzzles.

Models (3D puzzle style) composed of 4 cardboard sheets (2 of the Dragon + 2 of the Pedrera) with pre-cut pieces printed in full colour. Assembly is done without scissors or glue.
Keep out of reach of children under 3 years old. FSC® certified paper.
Characteristics
Museum :

Artist :
Age :

Art movement :

EAN :

0010135480028

Matière de l'article :

Papier, carton

Model dimensions :

29.7 cm x 21 cm x 21 cm

Reference :

CJ290340