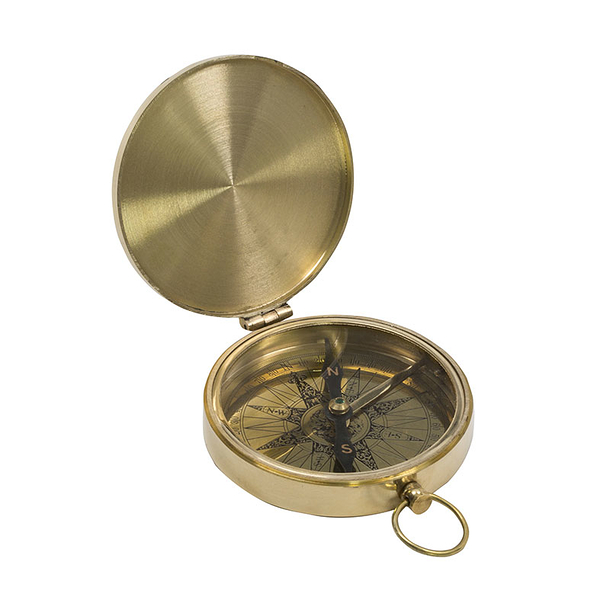 Victorian Compass
Brass pocket Compass, reproduction of a 19th century campaign model.
A needle pointing to the North. The science of yesterday restored in navy brass. Allowing sailors to cross oceans, explorers to discover continents.
An instrument of exploration that shook the world of the Renaissance, forever...
Symbolic and Playful. A gift that has a history...
Characteristics
Dimensions :

Ø 8,5 x 1,5 cm

Material :
Museum :

EAN :

3336728495383

Model dimensions :

11 cm x 8 cm x 2 cm

Reference :

CB590095