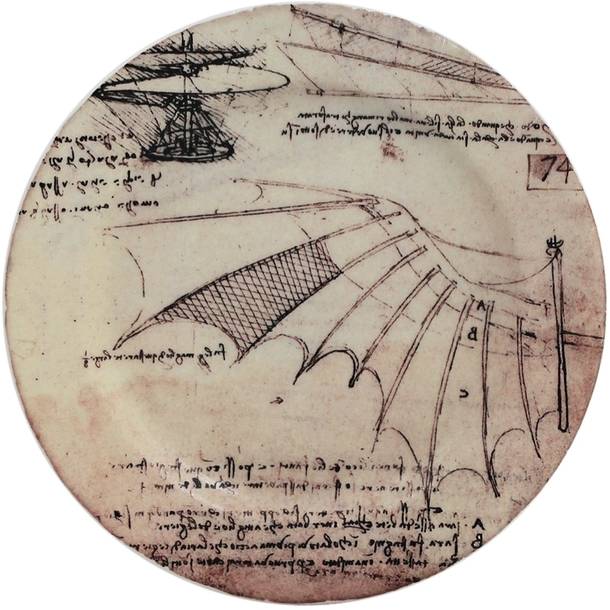 Leonardo Da Vinci Plate - Flying Machines
Earthenware plate featuring sketches of the most famous inventions made by the Italian inventor Leonardo da Vinci.

On this plate is represented the sketch of the flying wing or "ornithoptera" as well as the aerial screw with the artist's annotations in Italian in specular writing or "mirror writing".

Made in France in the Gien faience factory.
Characteristics
Museum :
Material :

EAN :

8407690502494

Model dimensions :

12.8 cm

Reference :

CA390624