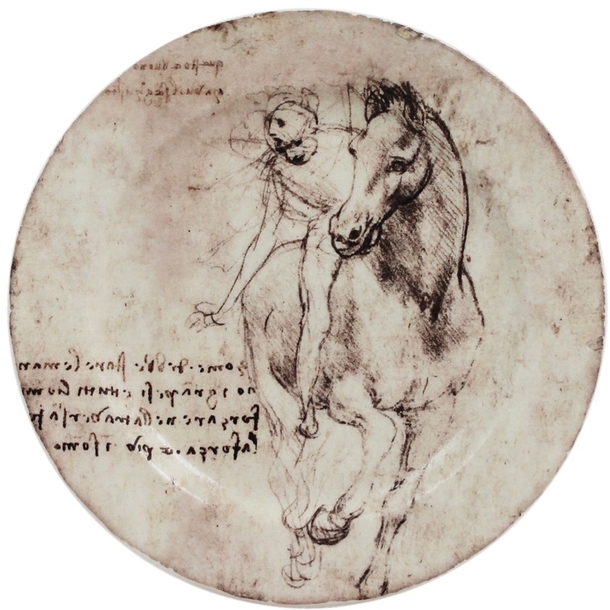 Leonardo Da Vinci Plate - Horseman
Earthenware plate based on a preparatory drawing made by the Italian artist Leonardo da Vinci for a project for an equestrian statue, the Sforza monument.

On this plate is represented a rider with the artist's annotations in Italian in specular or "mirror writing".

Made in France in the Gien faience factory.
Characteristics
Museum :
Material :

EAN :

8407690517030

Model dimensions :

12.8 cm

Reference :

CA390621