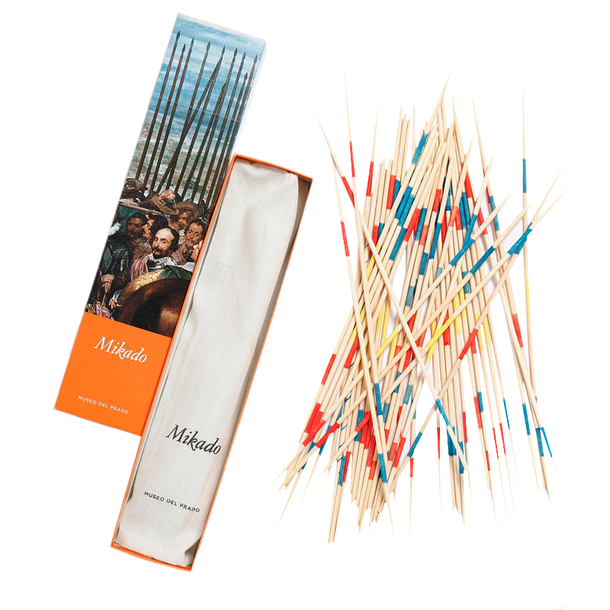 Board game Mikado - Museo del Prado
Mikado is a pick-up sticks game originating in Europe, played with a set of same-length sticks which can measure between 17 centimetres (6.7 in) and 20 centimetres (7.9 in).

The box design reproduces a detail from the painting "The Surrender of Breda", ca.1635 by Diego Velázquez (1599-1660). Madrid, Museo Nacional del Prado.
Exclusively made for the Museo del Prado.
Characteristics
Museum :

Material :
Artist :

Art movement :

EAN :

8436530984848

Model dimensions :

25 cm x 7 cm

Reference :

CJ093412