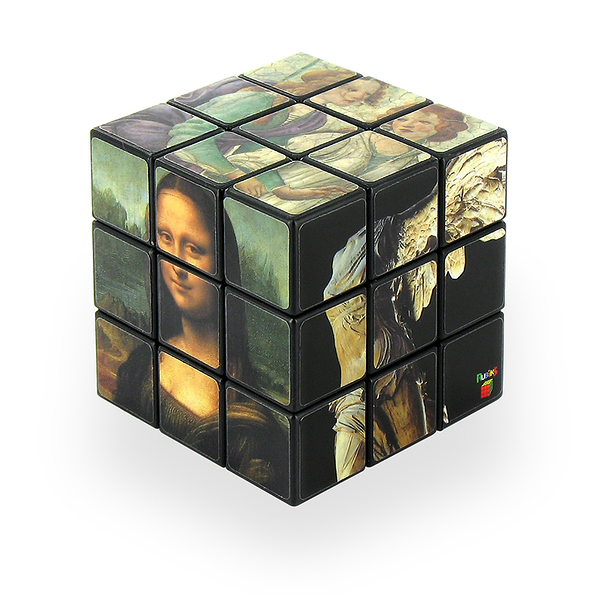 Louvre Museum Rubik's cube
It is up to you to reconstruct the six works of this three-dimensional puzzle.

The Victory of Samothrace, the Angel in adoration, the Mona Lisa, the Naked Young Man sitting by the sea, Venus and the graces offering gifts to a young girl and Psyche revived by the kiss of Love.

An original Rubik's cube model with the flagship works of the Louvre Museum for all puzzle lovers!