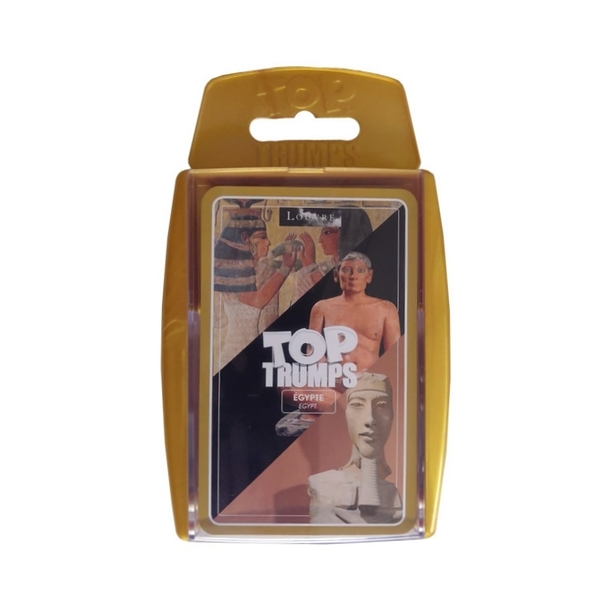 Top Trumps ® - Egypt
Top Trumps presents 30 Egyptian antiques, all from the collections of the Louvre museum.

An entertaining educational card game, appreciated for discovering the museum's works of art while having fun.
Play Top Trumps anytime, anywhere, with as many people as you like!

Easy to carry plastic box.
Characteristics
Dimensions :

14 x 8,5 cm

Age :

Art movement :
Museum :

Theme :

EAN :

3336729118533

Matière de l'article :

Carton

Reference :

CJ000098
Editor
Original work kept at :

Musée du Louvre