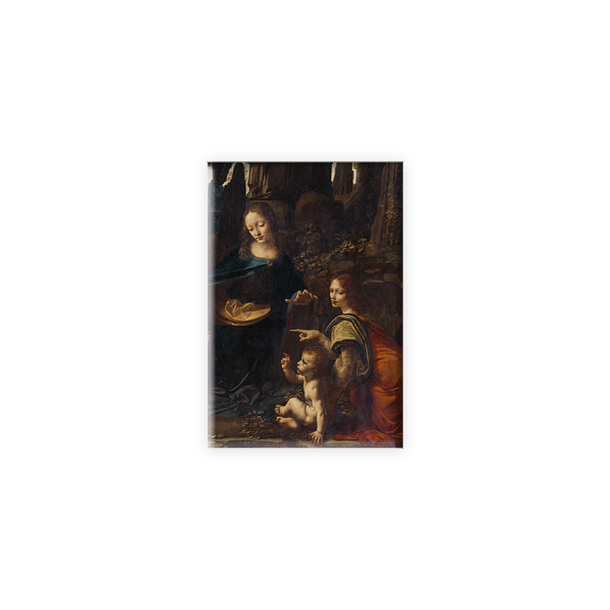 Leonardo da Vinci Magnet - The Virgin of the Rocks
The Virgin of the Rocks, sometimes called The Virgin, Child Jesus, Saint John the Baptist and an Angel, designates both versions of a painting painted by Leonardo da Vinci and intended to occupy the central part of the altarpiece of the Immaculate Conception. gone today.

The first version is kept at the Louvre. It was painted between 1483 and 1486.
Characteristics
Dimensions :

7,9 x 5,4 cm
Museum :

EAN :

3336729127511

Reference :

IS201357