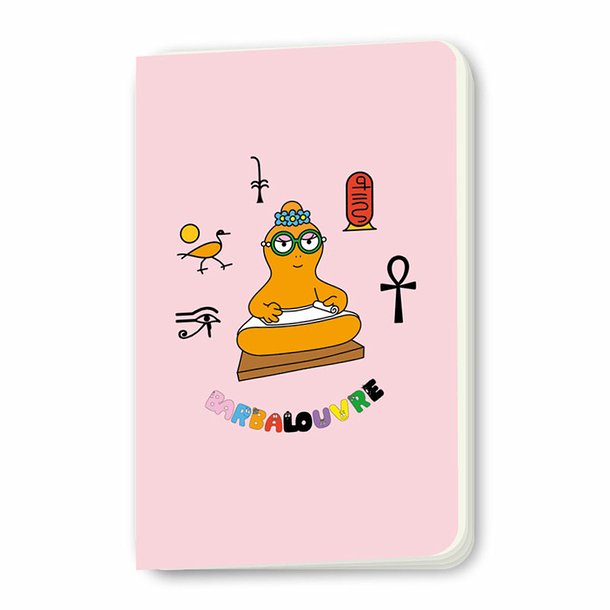 BarbaLouvre - Small Notebook : Barbotine
Illustration inspired by the masterpiece The Crouching Scribe, 2620-2500 BC. Painted limestone, eyes inlaid with rock crystal in copper.
Paris, Louvre Museum, Department of Egyptian Antiquities.

Booklet of 56 pages, lined sheets.

Printed in France in compliance with environmental standards

Paper from sustainably managed forests.
Characteristics
Maintenance :

Store in a dry place

Artist :
Museum :

Art movements :

EAN :

3336729177806

Material :

Paper

Dimensions :

16 cm x 10 cm x 0.5 cm

Reference :

IP161222