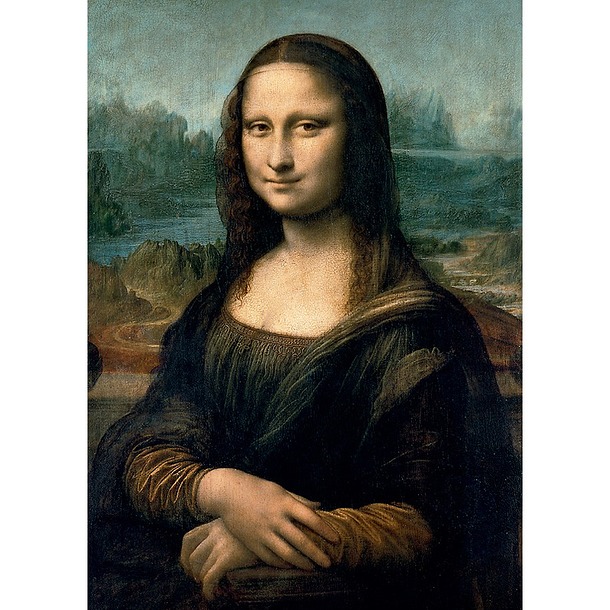 Mona Lisa Poster - Leonardo da Vinci
This poster is a reproduction of Leonardo da Vinci's famous painting, The Mona Lisa, or Portrait of Mona Lisa.

Leonardo di ser Piero Da Vinci, known as Leonardo da Vinci
Portrait of Lisa Gherardini, wife of Francesco del Giocondo, known as Mona Lisa, the Gioconda or Mona Lisa (ca. 1503 - 1506)
Oil on poplar panel (H. 0,77 m. - W. 0,53 m.)
Louvre Museum, Paris.
Characteristics
Dimensions :

50 x 70 cm

Museum :

Theme :
Maintenance :

Store in a dry place, protected by a case or plastic bag

Artist :

Art movements :

EAN :

3336727122990

Material :

Paper

Reference :

IA200223
Editor
Original work kept at :

Paris, musée du Louvre