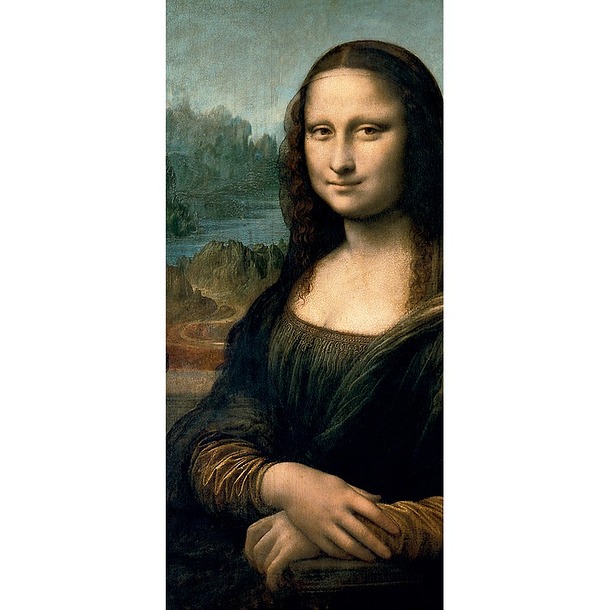 "Monna Lisa" Poster
Mona Lisa, La Gioconda or La Joconde

Leonardo di ser Piero Da Vinci, known as Leonardo Da Vinci
Portrait of Lisa Gherardini, wife of Francesco del Giocondo, known as the Mona Lisa (the Joconde in French). c. 1503-06. - Oil on poplar (H. 0,77 m. - L. 0,53 m.)
Musée du Louvre, Paris.
Characteristics
Dimensions :

45 x 99 cm
Museum :

EAN :

3336728425915

Reference :

IA710004
Editor
Museum of Conservation :

Paris, musée du Louvre

Author :

Léonard de Vinci