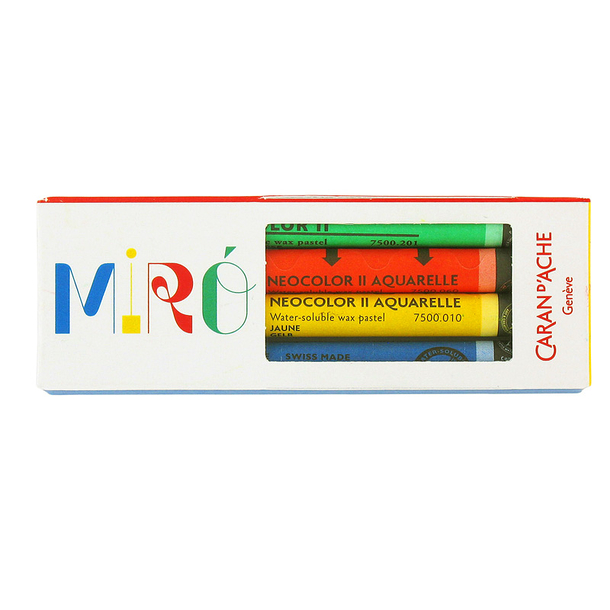 NEOCOLOR® II Watersoluble - Assortment Miró
For everyone to use - children, students, artists, art lovers or the curious. Whatever your generation or artistic experience, all you need is the desire to create!

Contents : water-soluble wax oil pastels
Applications : Various techniques possible - use to draw wet or dry, rainbow techniques, stencilling, steel engraving, impregnation, watercolour, colour blocks, wash drawings and washes.
Characteristics
Material of the original work :

Carton et Cire
Museum :

EAN :

3336728715771

Reference :

CJ400045
Editor
Editor :

Caran D'Ache