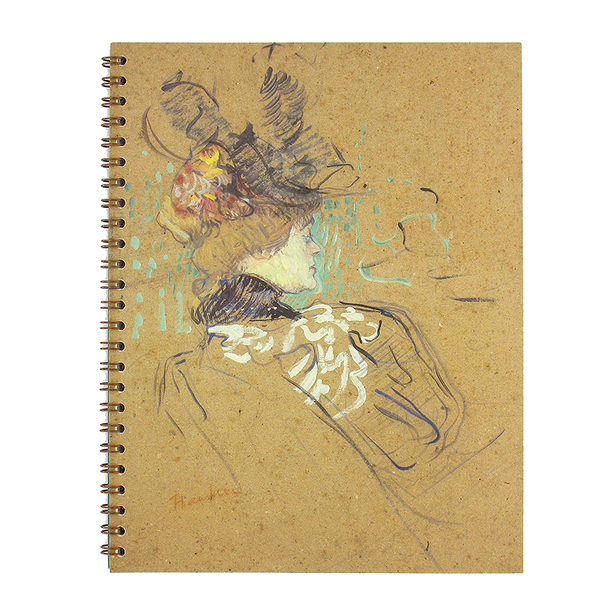 Spiral Notebook Toulouse-Lautrec - Portrait of Madame Lucy
This notebook features the work Femme de profil ou Madame Lucy by Henri De Toulouse Lautrec - Toile de 1896, Musée d'Orsay Paris.

Spiral notebook, 17 x 22 cm - 100 pages - 80 g/m² vellum paper - Made from chlorine-free pulp.
Printed in France in compliance with environmental standards.
Characteristics
Maintenance :

Placer dans un endroit sec

Artist :

Art movements :
Museum :

Theme :

EAN :

3336729120932

Matière de l'article :

Papier, carton

Reference :

IP200039