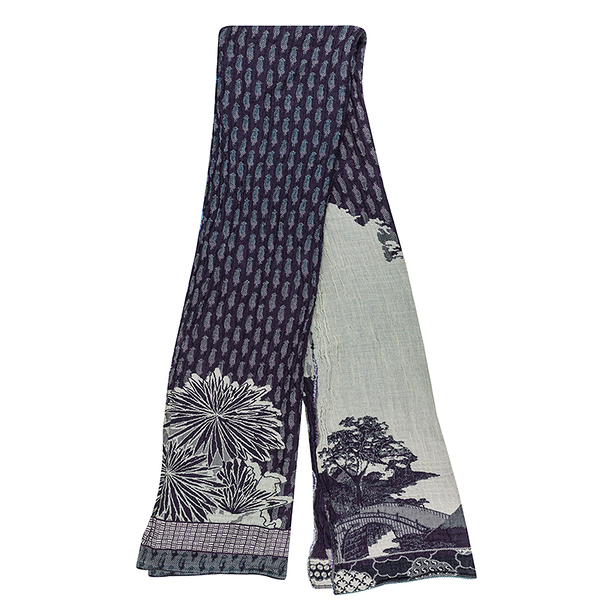 Hokusai Fuji Mount Stole Blue
This stole is inspired by a print by the Japanese painter Katsushika Hokusai (1760-1849), based on Thirty-six views of Mount Fuji.

LÉTOL, French manufacturer of organic cotton stoles, 100% "made in Loire".

Létol was founded in 2011 in Charlieu, a small town north of the Loire, a land of weaving for centuries. Létol is a passion, the will to mix creativity and know-how that is centuries old.
Characteristics
Maintenance :

Lavage 40°, pas sèche linge ni nettoyage au sec

Artist :

Art movement :
Museum :

Theme :

EAN :

3336729152087

Matière de l'article :

96% coton biologique

Model dimensions :

207 cm x 47 cm

Reference :

CH092863