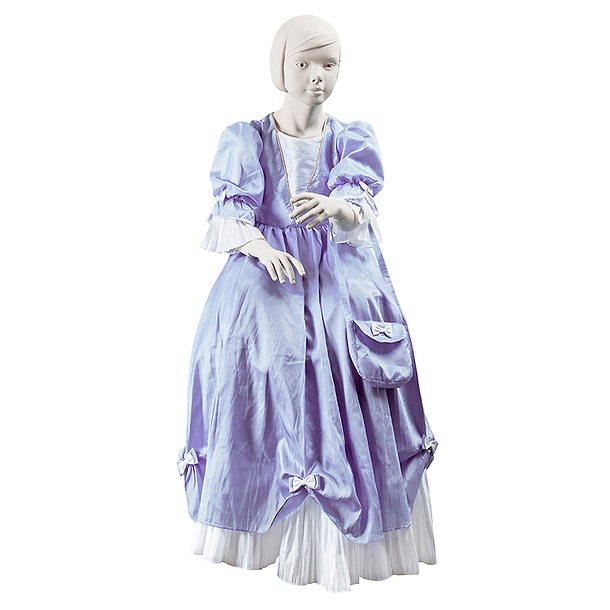 Marquise de Sévigné Costume
A blue dress finished with little bows and pretty pleats embellishments. A dazzling gold gallon on the bust for the shine. A matching purse.

A wide petticoat with three flounces to create a texture and voluminous look.

A soft fabric to move freely, exquisite textures to transport us in an enchanting world...
Characteristics
Museum :

Theme :

Art movements :