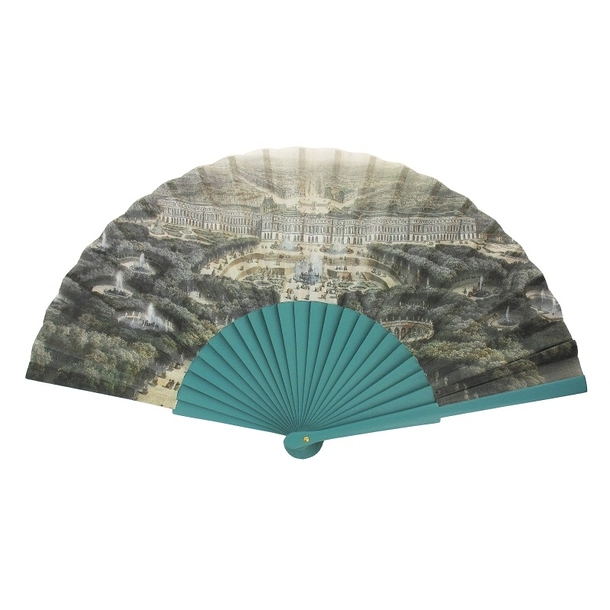 Palace of Versailles Fan
Fan made for Versailles Palace and representing a magnificent view of the Castle.

This fan presents a detail of a 19th century lithograph. It shows the Great Perspective from the Grand Canal: the Apollo Basin, the Royal Alley, the Latona Basin and finally the west facade of the palace.
Characteristics
Dimensions :

D. 23 cm (9,06")

Artist :

Materials :
Museum :

Themes :

Art movement :

EAN :

3336728702337

Reference :

CU800334