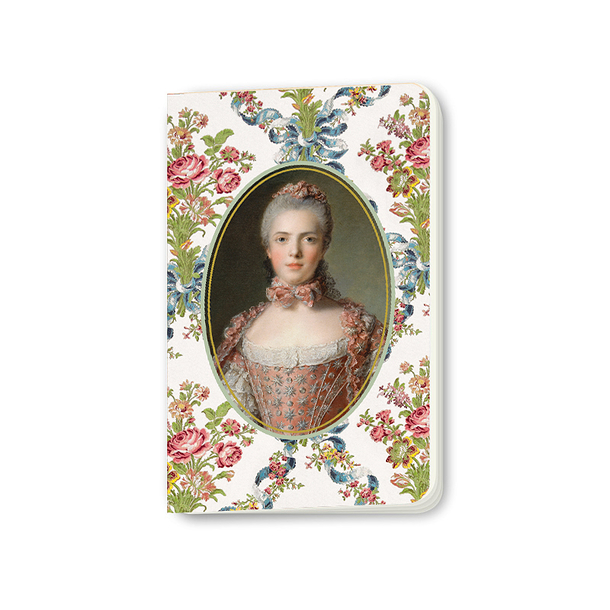 Small Notebook Ladies of Court - Portrait of Madame Adélaïde
Jean-Marc Nattier (1685-1766)
Marie-Adélaïde de France, known as Madame Adélaïde, 1756 - Oil on canvas. H.28; L.96 cm - Versailles, musée des châteaux de Versailles et de Trianon.

Ladies' apartments, hanging of Mrs Adelaide's room.

Small notebook, 10 x 16 cm - 52 dotted pages - Vellum paper 85 gr/m² - Made from chlorine-free pulp - Printed in Italy in compliance with environmental standards.
Characteristics
Dimensions :

10 x 16 cm

Museum :

Theme :
Maintenance :

Placer dans un endroit sec

Artist :

Art movement :

EAN :

3336728705819

Matière de l'article :

Papier

Reference :

IP169011