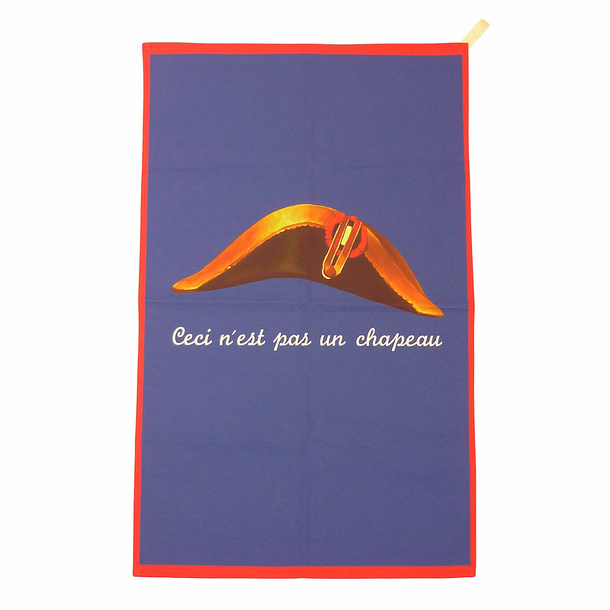 Tea Towel Ceci n'est pas un chapeau
This cotton tea towel published on the occasion of the exhibition "Napoleon" commemorating the bicentenary of Napoleon's death, Grande Halle de la Villette from 14 April 2021 to 19 September 2021 is illustrated with Napoleon's famous bicorn and the catchphrase of Magritte "Ceci n'est pas... (This is not...)".
Characteristics
Entretien :

Lav. mach.40 ° C. Pas de nett. à sec. Pas séchage mach. Pas javel.Pas repasser.
Museum :

EAN :

3336729163540

Matière de l'article :

100% coton

Model dimensions :

74 cm x 47 cm

Reference :

CA700096