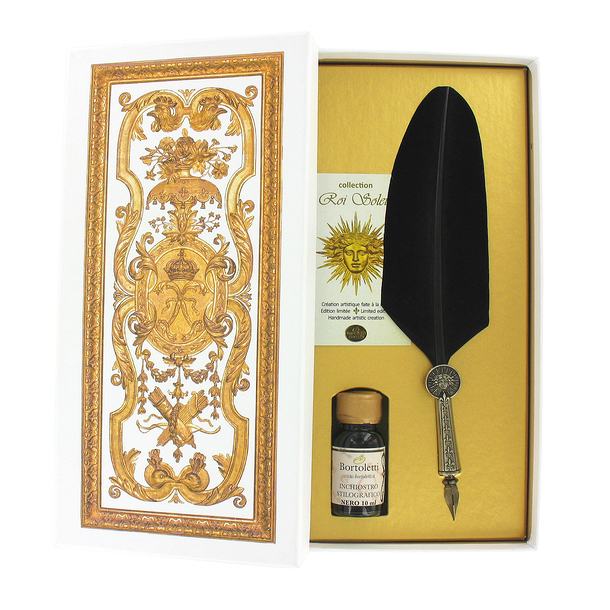 Versailles writing set - Black Goose Quill - Bortoletti
Writing box with the emblems of Versailles. Made by Bortoletti in Italia, fully hand-made.
The box contains a black feather and a 10 ml ink bottle.

The Bortoletti foundry was founded in 1980 by four brothers, who inherited the passion from their father.
Each creation is a unique piece, made by Bortoletti craftsmen. The writing tools thus combine ergonomics, functionality and art.
Characteristics
Museum :

Art movement :
Artist :

EAN :

3336728704737

Material :

Carton, plume, verre

Reference :

CU500355