Félicie de Fauveau. The Amazon Sculptress
13 June 2013 - 15 September 2013
Félicie de Fauveau (1801-1886) was a figure as emblematic as she was unique. Nostalgic for an era that she had not lived through, a royalist, a catholic, a single woman and a feminist, this sculptress committed her life and her art to defending a political utopia, expressed principally through images of History.
After supporting the Duchesse de Berry and organising uprisings in the Vendée with the Countess de La Rochejaquelein, she agreed to go into exile, and settled in Florence. Taking her inspiration from the symbolism of heraldry, she produced a Catholic iconography, militant and glorified, with Neo-Gothic and Neo- Renaissance inspired forms. Her sculptures have been dispersed mainly outside France and are rarely seen.
The exhibition, organised by the Historial de Vendée and the Musée d'Orsay, will be the very first retrospective devoted to her work.
Page 1/1 - Products found: 1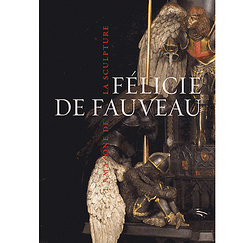 Books