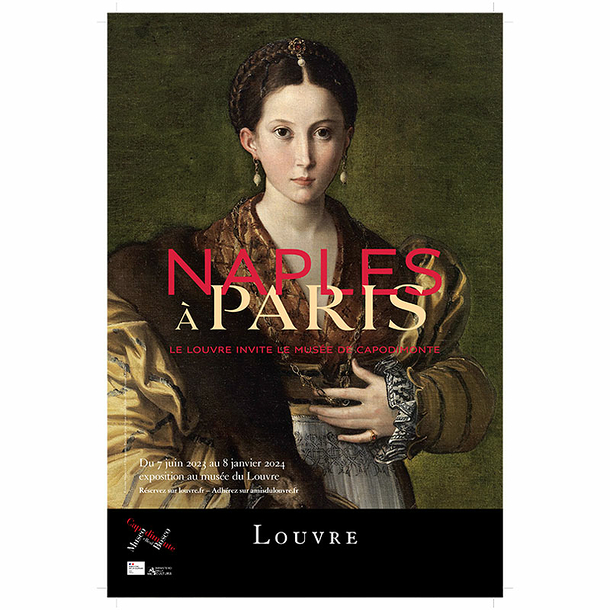 New
Exhibition poster Naples in Paris The Louvre Hosts the Museo di Capodimonte - Antea 40 x 60 cm
Official poster of the exhibition "Naples in Paris The Louvre Hosts the Museo di Capodimonte" at the musée du Louvre from 7 June 2023 to 8 January 2024.

Francesco Mazzola also called Parmigianino (1503-1540)
Portrait of a young woman also called « Antea » (details), c. 1535.
Oil on canvas. H. 138; l. 86 cm.
Naples, Museo e Real Bosco di Capodimonte.
© Photo Luciano Romano.
Characteristics
Dimensions :

40 x 60 cm

Museum :

Themes :
Maintenance :

Place in a dry place, protected by a case or plastic bag

Artist :

Art movement :

EAN :

3336729239344

Material :

Paper

Reference :

IA101506
Editor
Original work kept at :

Naples, Museo e Real Bosco