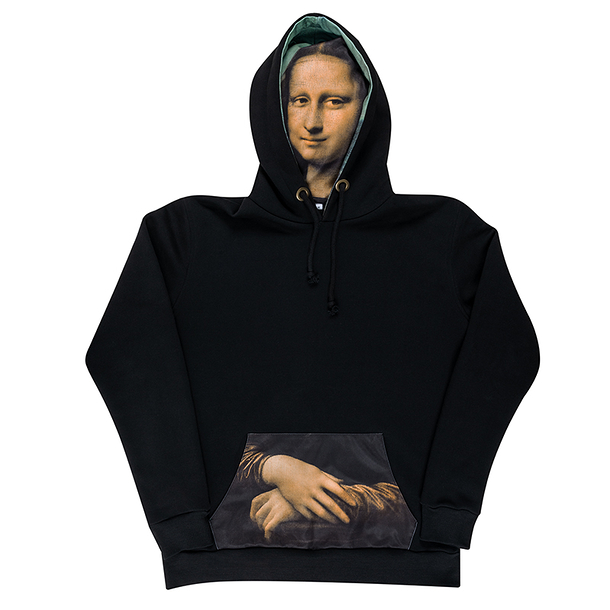 Louvre Leonardo da Vinci - The Mona Lisa Sweat
An original garment for an iconic work. Hooded sweatshirt with drawstring and kangaroo pocket on the front. The face of the Mona Lisa is reproduced on the inside of the hood and her hands on the front pocket.

Dress in the colours of The Mona Lisa!
Characteristics
Maintenance :

Wash at 30°, no tumble drying or dry cleaning

Material of the original work :

Huile sur Toile

Artist :
Printing Technique :

Impression numérique

Museum :

Art movement :

Small

EAN :

3336729137749

Material :

80% cotton, 20% polyester

Reference :

CH800007

Medium

EAN :

3336729137756

Material :

80% cotton, 20% polyester

Reference :

CH800008

Large

EAN :

3336729137763

Material :

80% cotton, 20% polyester

Reference :

CH800009

Extra-Large

EAN :

3336729137770

Material :

80% cotton, 20% polyester

Reference :

CH800010
Editor
Original work kept at :

Paris, musée du Louvre