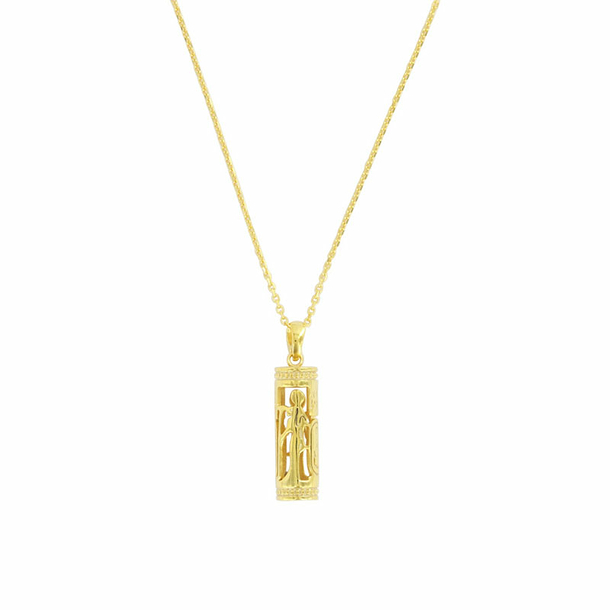 Pendant necklace with gold cylinder seal
This necklace with a gilded brass cylinder seal pendant was created for the exhibition "Pharaoh of the two lands. The African Story of the Kings of Napata" at the Louvre Museum from 28 April to 25 July 2022.

The seal is based on a seal-cylinder amulet in the name of King Chabataka.
Characteristics
Maintenance :

Eviter le contact avec l'eau, le produits chimiques et cosmétiques

Museum :

Material :
Material of the original work :

Pierre émaillée

Artist :

Art movement :

EAN :

3336729204151

Dimensions :

40 cm x 2.2 cm x 0.8 cm

Reference :

BZ400693
Editor
Original work kept at :

Musée du Louvre