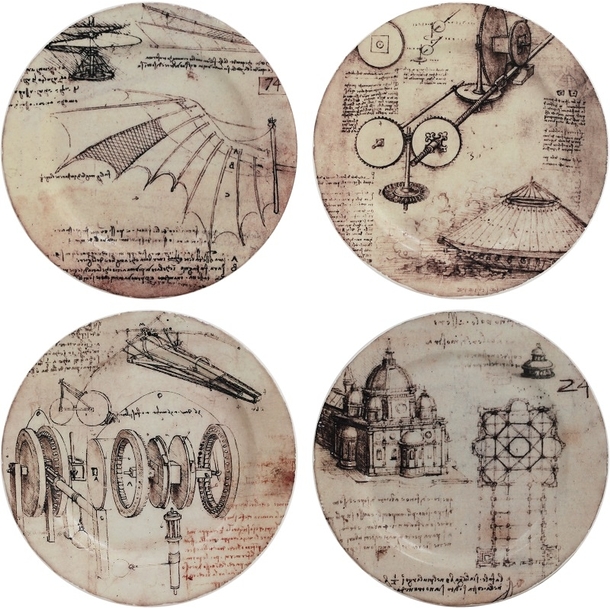 Set of 4 Leonardo Da Vinci Plates - Machines
This box of 4 earthenware plates contains the sketches of the most famous inventions made by the Italian inventor Leonardo da Vinci.

Among the sketches presented, the flying wing or "ornithoptera", the aerial screw, the tank, a gear system and the plans of a cathedral.

Made in France in the Gien faience factory.
Characteristics
Museum :
Material :

EAN :

8407690501954

Model dimensions :

12.8 cm

Reference :

CA390623