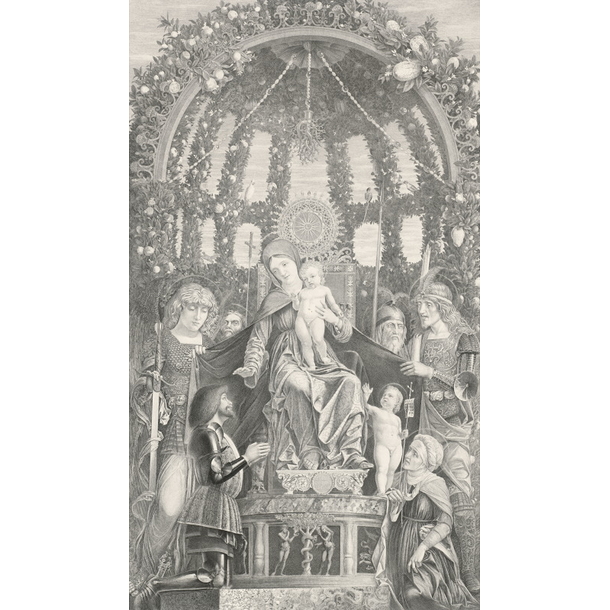 The Virgin of Victory - Andrea Mantegna
Plate engraved in 1906 by J. Patricot (1865-1928) after a 15th century painting by Andrea Mantegna
Etching and chisel on copper, H. 76 L. 56 cm
Print from the original plate belonging to the Collection de la Chalcographie du Louvre, inv. 6342

Print made for the exhibition of the Louvre, Albrecht Altdorfer. Master of the German Renaissance.
Characteristics
Delivery :

Order shipped directly from the Art Workshops within 3 weeks.

Maintenance :

Eviter toute source d'humidité et de lumière directe. Ne pas plier la feuille

Museum :
Dimensions :

76 x 56 cm

Engraving date :

1906

Theme :

EAN :

3336727375600

Material :

Papier hahnemühle

Reference :

KM006342
Editor
Editor :

Andrea Mantegna

Original work kept at :

Chalcographie du Louvre

Author :

Jean Patricot (1865-1926)