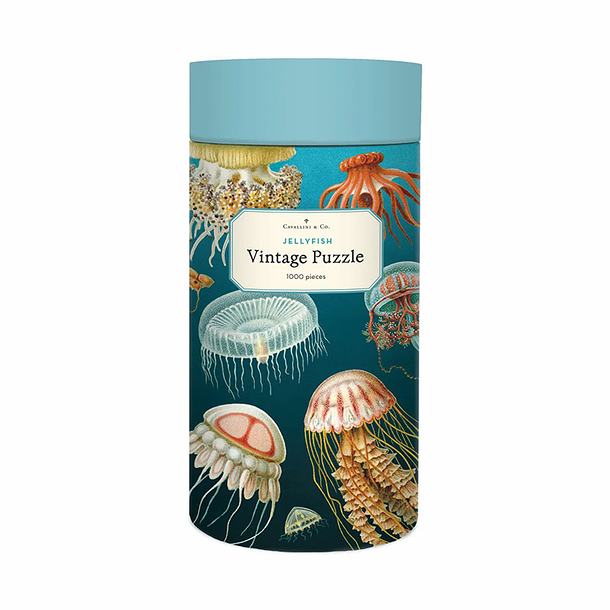 Jellyfish 1 000 Piece Vintage Puzzle - 50 x 70 cm - Cavallini & Co.
This 1000 piece puzzle features a favorite image from the Cavallini & Co. archives.
Once complete it measures 20" by 28".
This stunning puzzle comes packaged in a 10" tube with a hand sewn muslin bag holding the pieces inside.

Beautiful packaging and cheerful designs make these the perfect gift - for a friend or yourself!
Characteristics
Museum :

Theme :
Artist :

Art movement :

EAN :

9781635448740

Matière de l'article :

Papier, carton

Model dimensions :

50 cm x 70 cm

Reference :

CJ991916