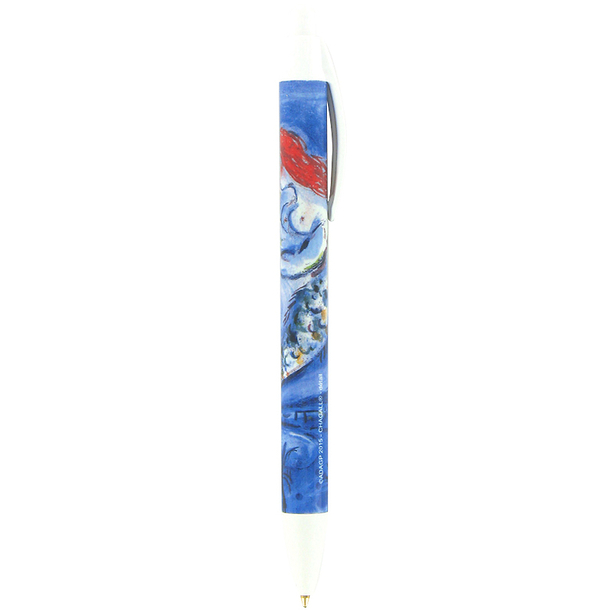 Pen Marc Chagall - The Angel's bay
This pen shows a detail of the work by Marc Chagall (1887-1985), "The Angel's bay ", 1962.

The Belarusian-born artist was attracted to the Côte d'Azur at an early age. He discovered the region in the 1920s during trips throughout France. But it was not until 1950, at the age of 63, that he settled there permanently. He lived in Vence until 1966, then in Saint-Paul de Vence where he died in 1985.
Characteristics
Museum :

Theme :

Art movements :
Artist :

Material :

EAN :

3336728632290

Reference :

CU600959