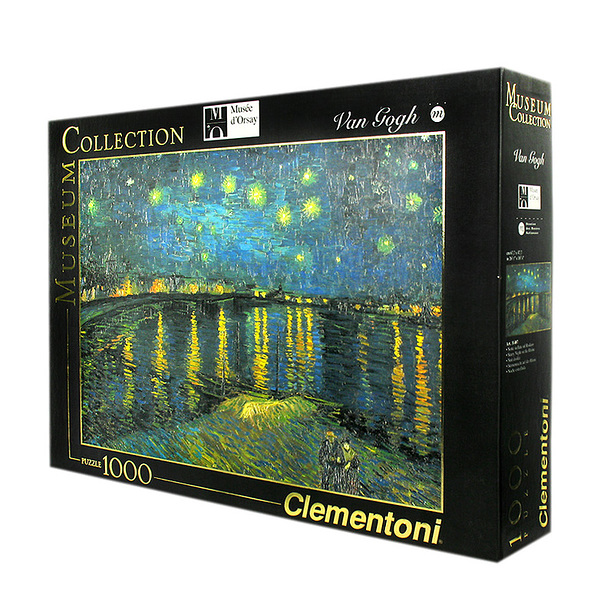 1000 Pieces Puzzle - Starry Night Over the Rhone
Museum Collection: Art Jigsaw Puzzles from Clementoni.

The great historic masterpieces on show in major museums today become unique, elegant, prestigious and incomparable jigsaw puzzles.

Vincent Van Gogh (1853 - 1890)
Nuit étoilée sur le Rhône, 1888 - Oil on canvas - H. 0,72 m x L. 0,92 m - Musée d'Orsay, Paris.
Characteristics
Museum :

Thème :

Courant artistique :
Artiste :

Material :

EAN :

8005125393442

Reference :

IJ100089