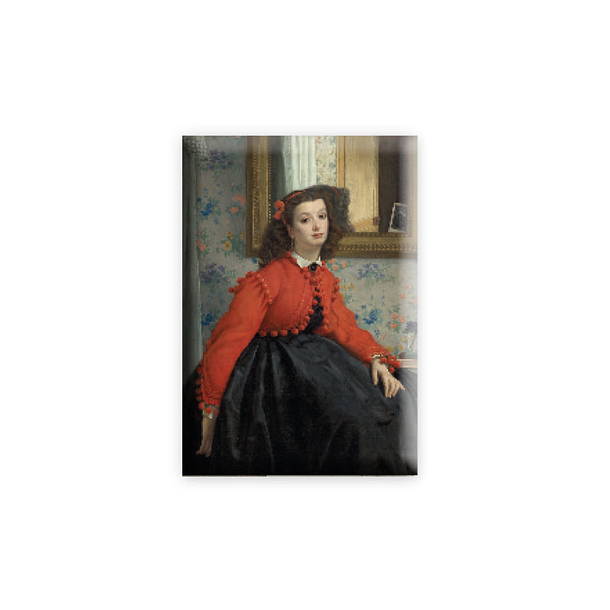 Magnet Tissot - Portrait of Miss L.L.
James Tissot (1836 - 1902)
Portrait of Miss L. L. - 1864 - Oil on canvas - H. 124; W. 99.5 cm - Paris, Musée d'Orsay

Jacques Joseph Tissot, born in Nantes and a student of the Ecole des Beaux-Arts in Paris, is a major artist of the second half of the 19th century. He was a fascinating, ambiguous figure whose career spanned the English Channel.
Characteristics
Dimensions :

5,4 x 7,9 cm

Museum :

Themes :
Maintenance :

Store in a dry place

Artist :

Art movements :

EAN :

3336729150533

Material :

Metal alloys

Reference :

IS201399
Editor
Original work kept at :

Paris, musée d'Orsay