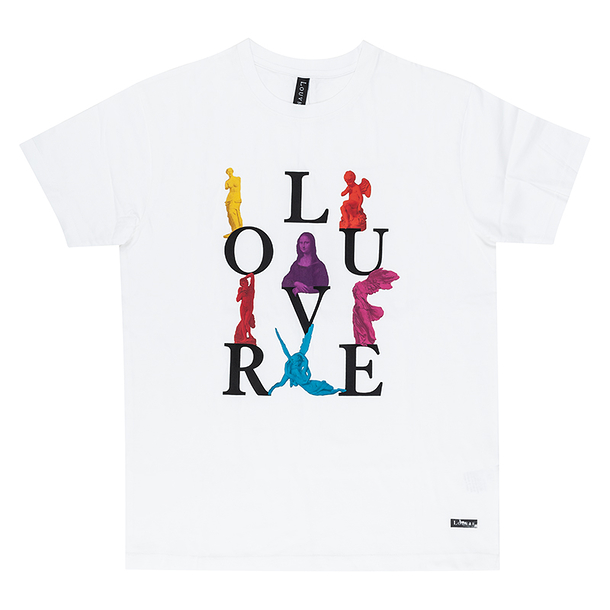 Louvre T-Shirt
The great classics of the museum are revisited in a "pop" version.
This t-shirt features the most famous works of the Louvre Museum: the Mona Lisa, the Venus de Milo, the Victory of Samothrace and Love & Psyche.

100% cotton t-shirt available in four sizes, packed in a reusable zipped pocket.
Characteristics
Maintenance :

Wash at 30°, no tumble drying or dry cleaning

Artist :

Art movement :
Museum :

Material :

S

EAN :

3336729100729

Reference :

CU100857

M

EAN :

3336729100736

Reference :

CU100858

L

EAN :

3336729100743

Reference :

CU100859

XL

EAN :

3336729100750

Reference :

CU100860