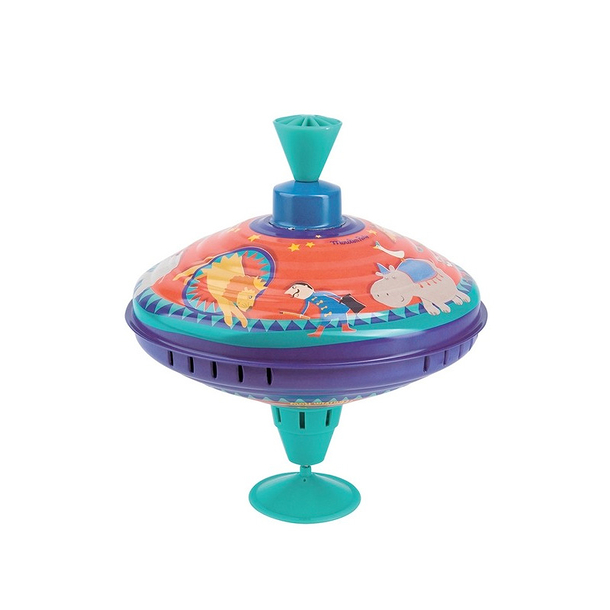 Large spinning top - Moulin Roty
Large spinning top in colored metal with illustrations on circus theme. A spectacle with a weightlifter, a parade of elephants, a lion tamer, a giraffe, a juggling monkey and an acrobatic duck perched on the back of a hippopotamus!

Retro look for this toy that appeals to childhood memories ...
Characteristics
Museum :

EAN :

3575677203780

Matière de l'article :

Métal, PVC

Model dimensions :

20 cm x 18 cm

Reference :

CJ890278