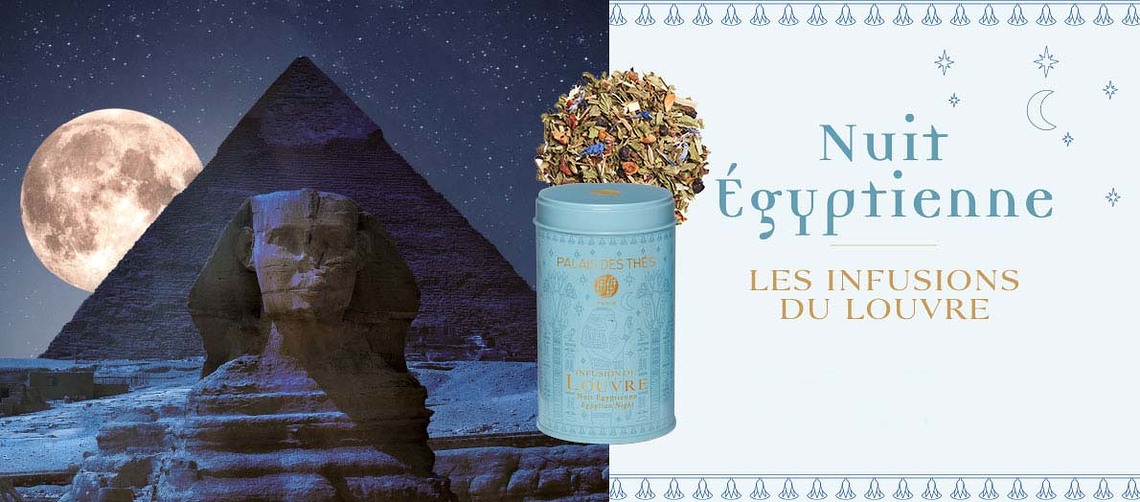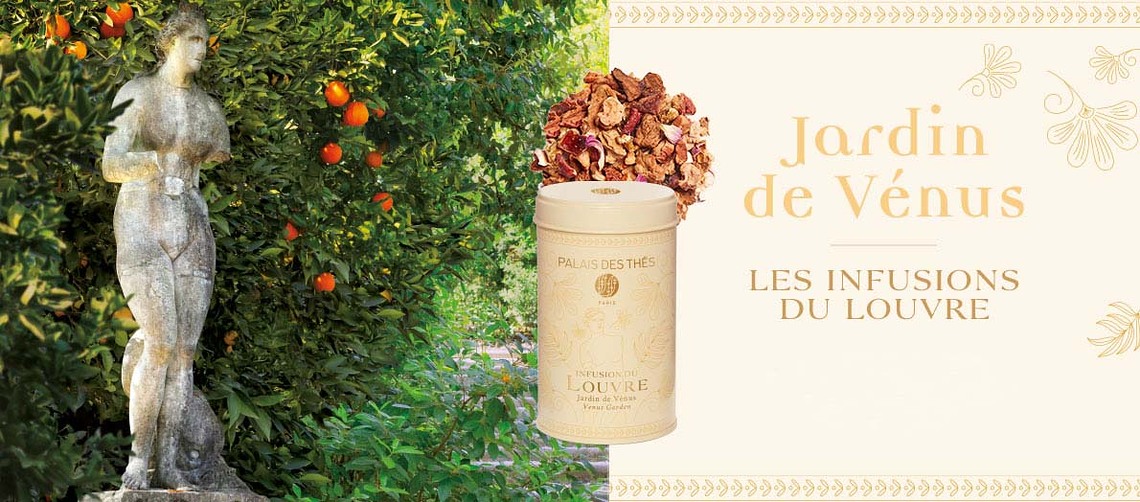 After the success of the two teas Côté Cour and Côté Jardin, Palais des thés and the Louvre Museum are extending their collaboration and have now created two infusions inspired by the collections of the world's greatest museum.
These powerfully evocative creations have been designed as tributes to the fascinating civilisations whose masterpieces, such as the Great Sphinx of Tanis and the Venus de Milo, fill the rooms of the vast palace. "The collections of Egyptian and Greco-Roman antiquities have been wonderful sources of inspiration," says Mathias Minet, who has been designing the perfume creations of Palais des Thés for over 20 years. "I wanted to create delicious infusions that were unlike anything I had ever seen before.
Made from carefully selected plants and ingredients, they carry the distant atmospheres of these ancient and refined cultures.
Find the whole range of the Louvre