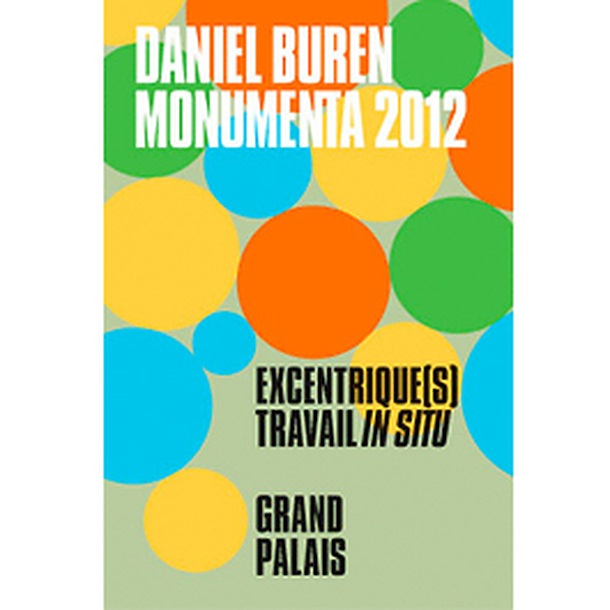 Album Monumenta 2012 - Daniel Buren Excentrique (s), travail in situ
Published at the occasion of Monumenta 2012, Grand Palais (10 May - 21 June 2012).

An essential album for the visit of the exhibition. Fully illustrated, this book includes an exclusive interview with Daniel Buren, a group of commented and illustrated artworks, the key concepts of the artist's work, preparatory sketches and photographs of the exhibition.
Characteristics
Number of pages :

80

Museum :
Number of illustrations :

50

Artist :

EAN :

9782711859986

Reference :

EK195998
Editor
Publication :

Mai 2012

Diffusor :

FLAMMARION SA

Distributor :

FLAMMARION SA