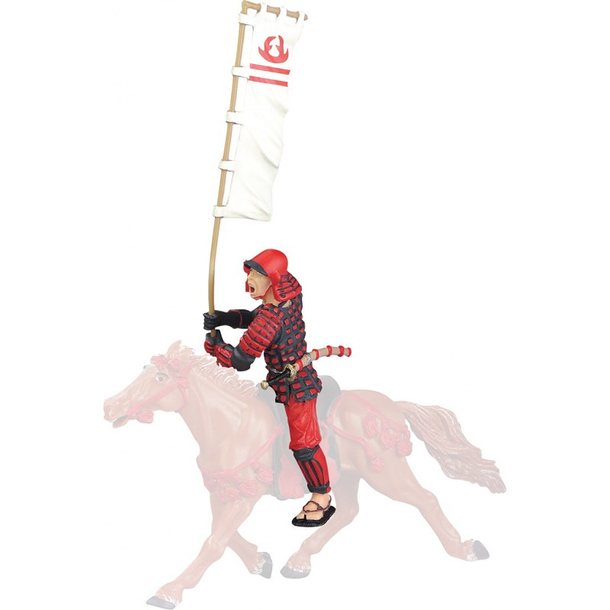 Figurine The samourai standard holder
This samurai charges the enemy without fear, proudly wearing the banner of his clan, the Fire Clan.

The Samurais collection invites children to imagine their own adventures while introducing them to the world of feudal Japan.

Combined with black horse with blue tack or tawny horse with red harness - sold separately.
Characteristics
Museum :

Theme :

Art movement :

EAN :

3521320657011

Reference :

CJ390551