On the beach ! Le Louvre by Antoine Corbineau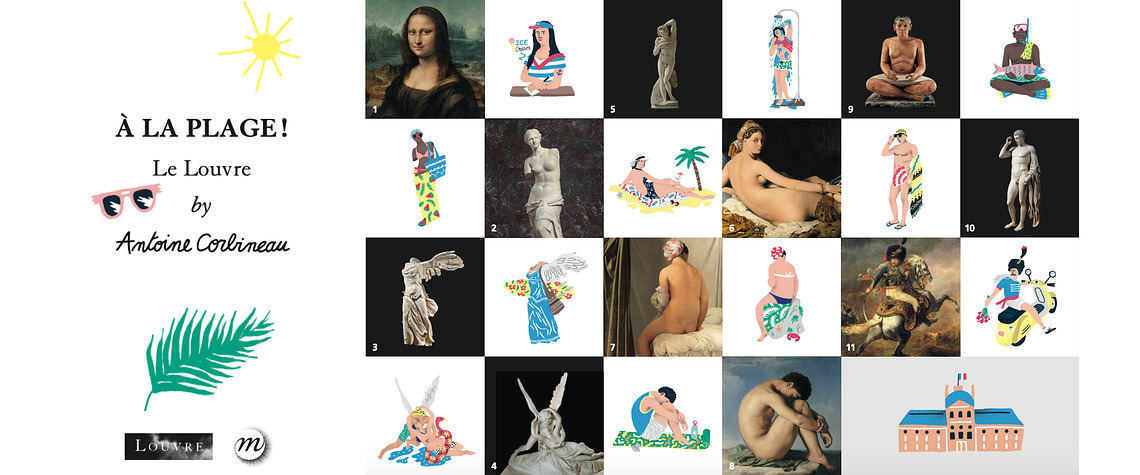 The "At the Beach! The Louvre by Antoine Corbineau" line celebrates the beautiful days and tints your moments of relaxation with arty fantasy. The fun and energetic illustrations are inspired by eleven masterpieces from the Louvre Museum:
The Mona Lisa, The Venus de Milo, The Victory of Samothrace, Psyche Revived by Love's Kiss, The Dying Slave, The Great Odalisque, Bather of Valpinçon, Naked Young Man Seated by the Sea, The Seated Scribe, Marcellus, and The Officer of the Imperial Guard Horse Hunters Charging.
An original collection to celebrate beautiful days !
Did you know?
ANTOINE CORBINEAU is a French designer born in 1982. French painter and illustrator, he lives and works in Nantes. A graduate of Camberwell College of Arts in London and the École Supérieure des Arts Décoratifs in Strasbourg, his illustrations often made the front page of Libération, the New-York Times or Télérama. An illustrator with a growing reputation, he has created a very young, colorful and sparkling universe. Passionate about cartography, he has produced a large number of illustrated city maps (Paris, London, Madrid, Moscow, Berlin, Budapest, Tel Aviv...).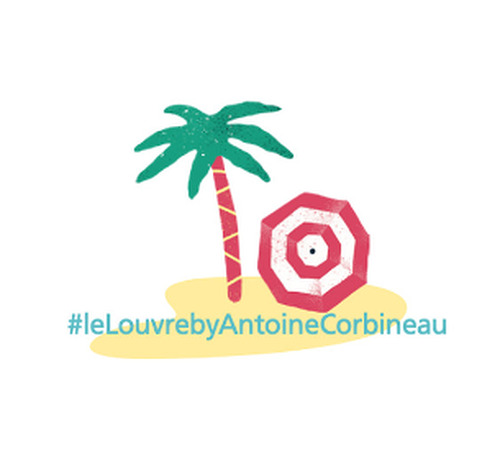 Color everywhere with you !

Fashionable... At the beach !
Brighten up your office !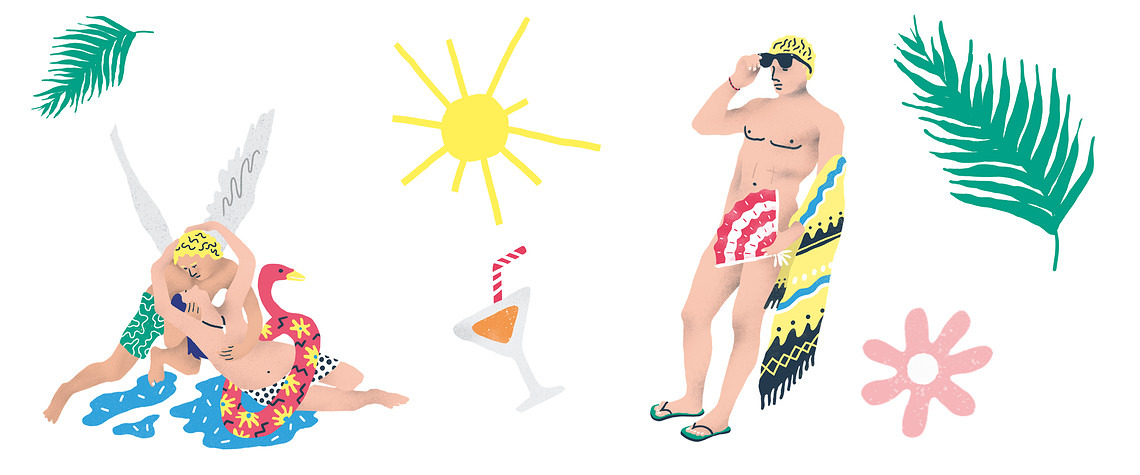 Useful and cheerful accessories !

A colorful table !

Customize your outfits for summer !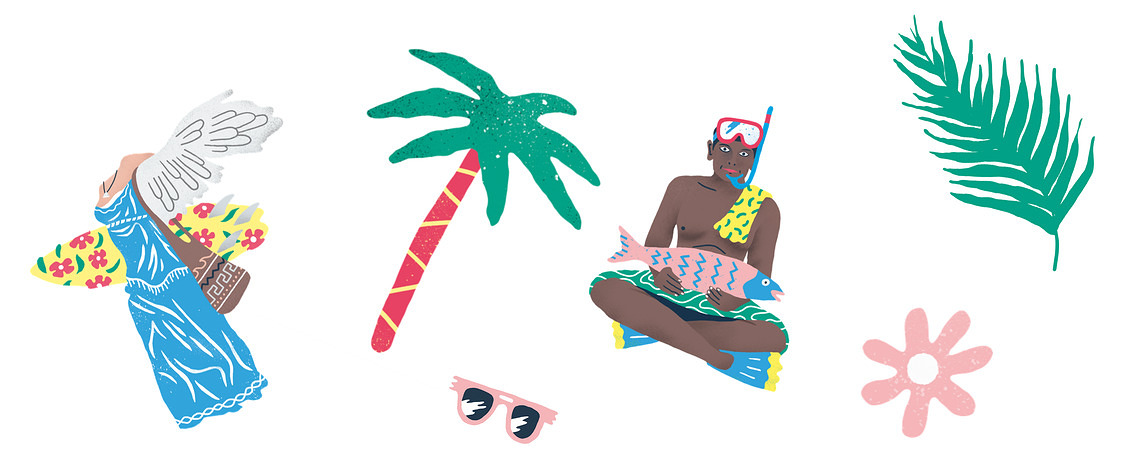 For adults... and children !