UNIQLO X LOUVRE by M/M (Paris)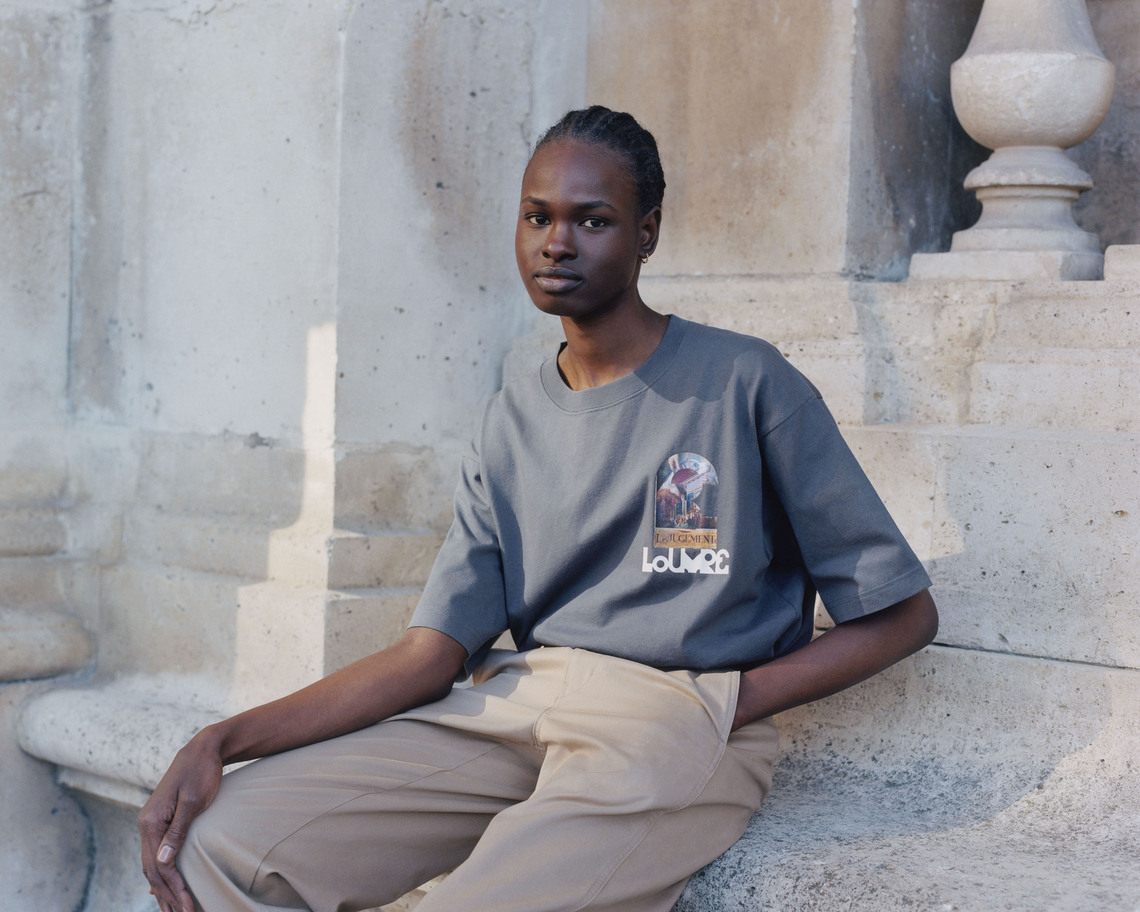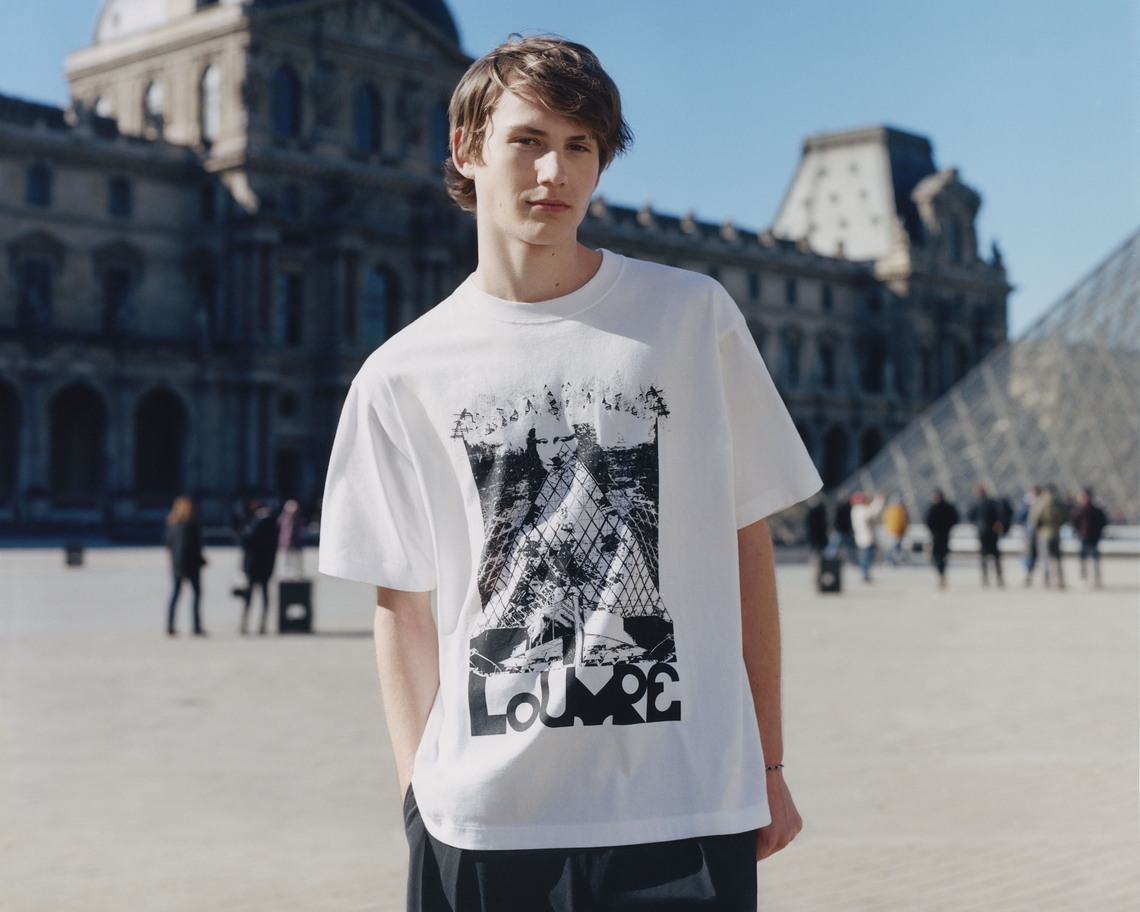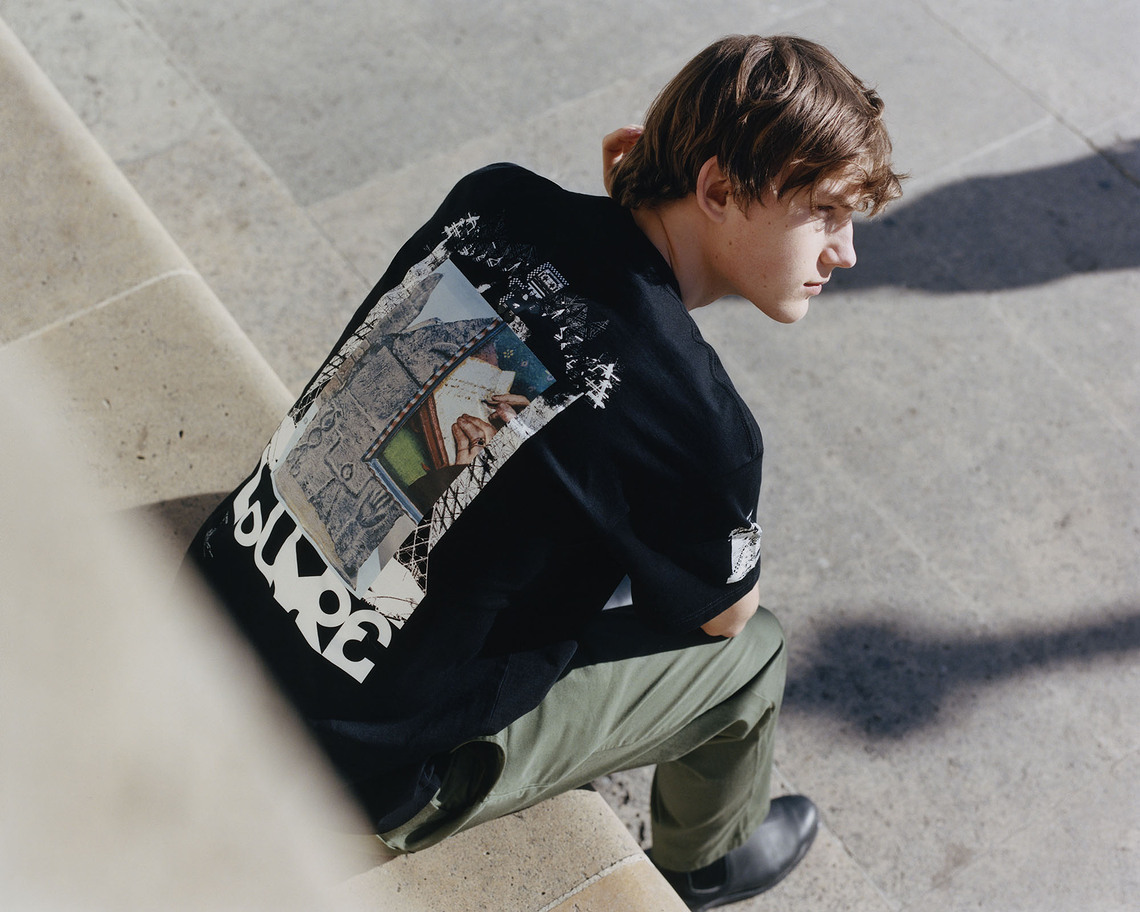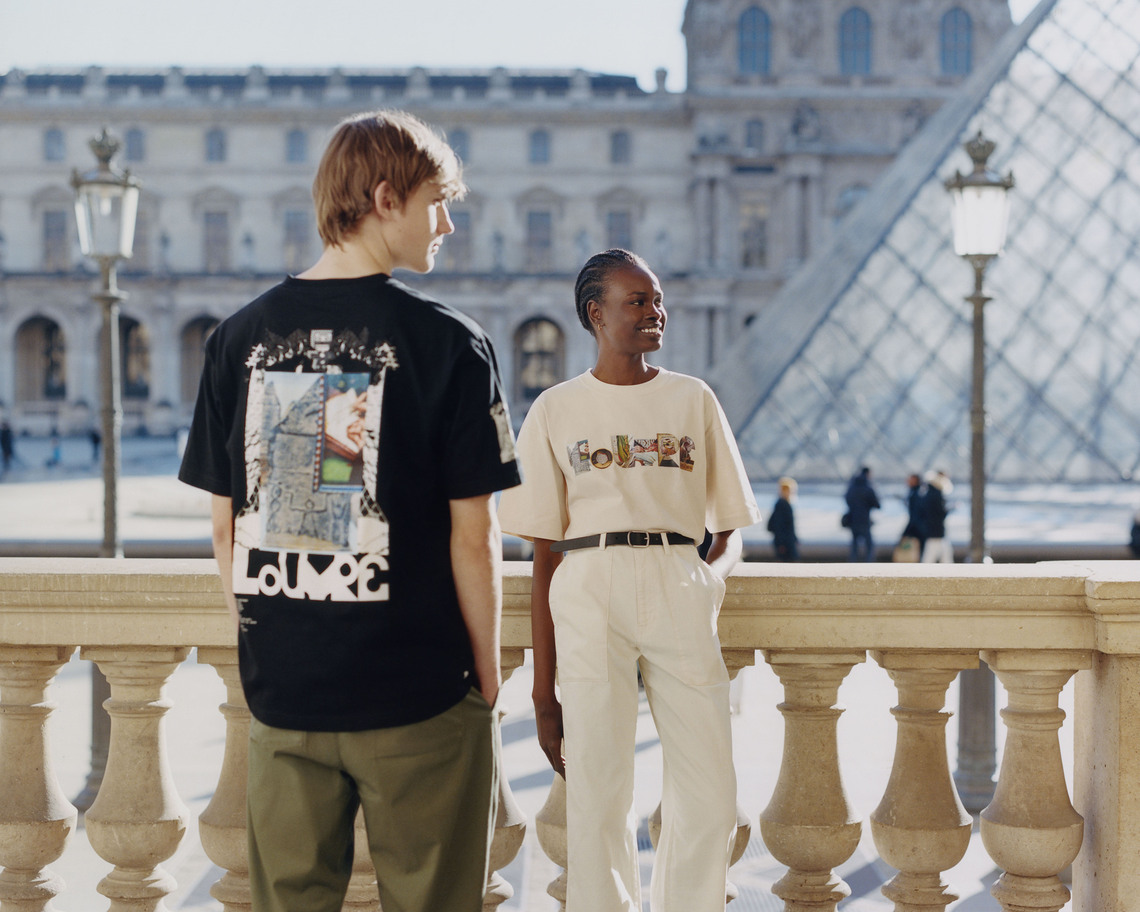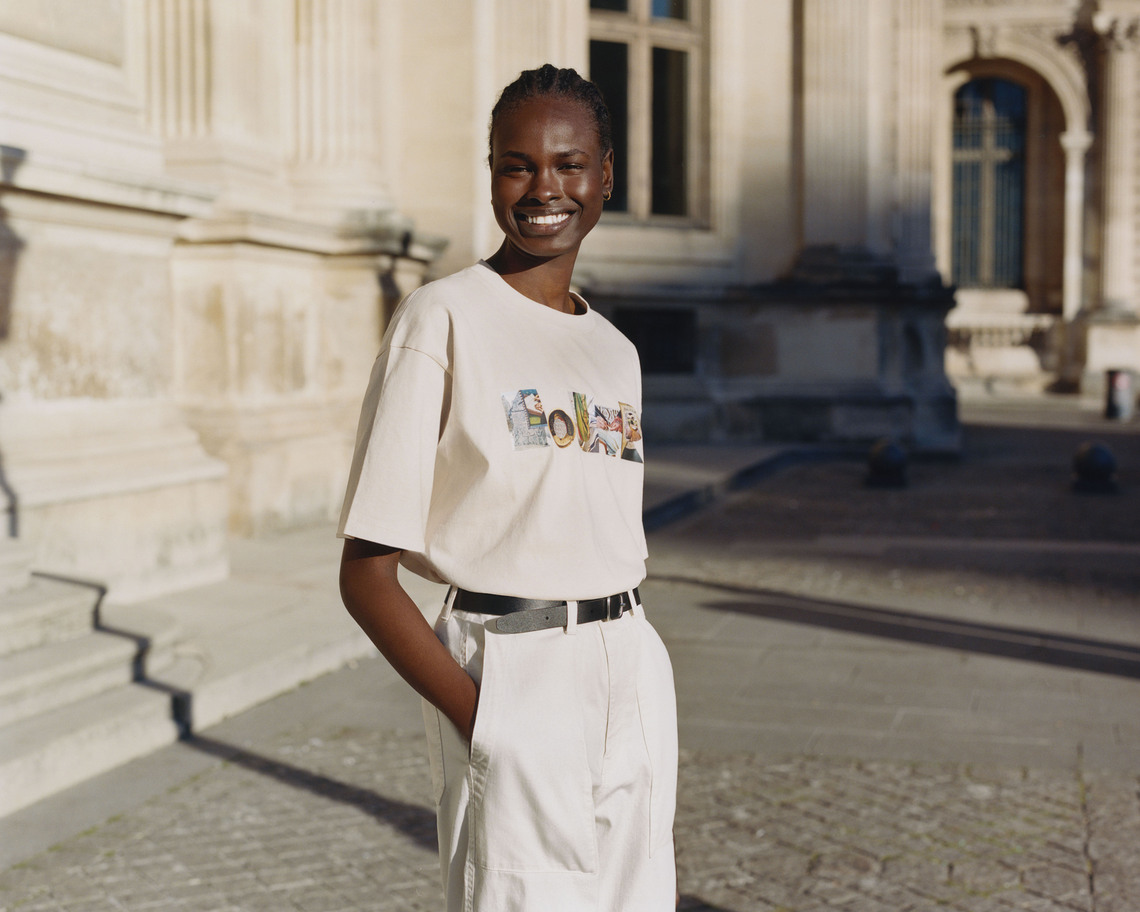 Since 2021, the Louvre and Uniqlo have invited contemporary designers to interpret the museum's collections on a range of t-shirts.
For 2023, M/M (Paris) have decided to explore the entirety of the Louvre's collections based on the theme that unites the Louvre's nine departments, from the third millennium BCE to the 19th century: writing.
From the first written documents in human history to the signature of Nicolas Poussin, M/M combines a series of details from works of art in one of their exclusive typographic typefaces. Composed of modular geometric elements containing images, this typeface here writes the name of the Louvre, and renders the diversity of the museum as that of a library of infinite inscriptions and stories.
The t-shirt collection also introduces a new version of The Agent, a recurring character from the world of M/M, without friction, gender, or race. For the Louvre, he's dressed in an inverted image of the Mona Lisa, a reflection of the painting from the perspective of a viewer, sitting atop or traveling around I.M. Pei's famous pyramid.
M/M Collection derived products
In addition to the Uniqlo x Louvre by M/M (Paris) T-shirts, the collection also features a series of derivative products offered by the Rmn-Grand Palais: cotton bags, BIC pens, a mug, a snow globe, a rectangle tray, a micro puzzle and a candle.
A line of stationery printed in France in compliance with environmental standards completes this assortment.