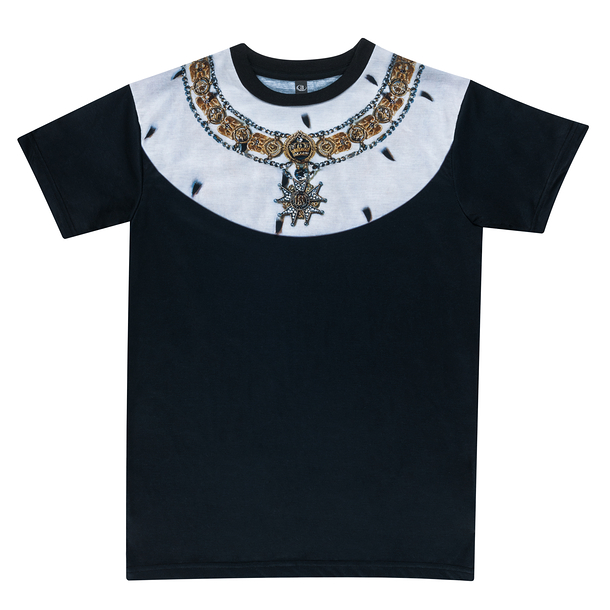 New
T-shirt Legion of Honour Necklace
This t-shirt is published on the occasion of the exhibition "Napoleon" commemorating the bicentenary of Napoleon's death, Grande Halle de la Villette from 14 April 2021 to 19 September 2021.

This t-shirt takes up the collar of the ermine dress and the collar of the Legion of Honour worn by Napoleon I on the portrait by Jean-Dominique Ingres, "Napoleon I on the imperial throne".
Characteristics
Entretien :

Lav. mach.30 ° C. Pas de nett. à sec. Pas séchage mach. Pas javel.Pas repasser.
Technical :

Sublimation

Small

EAN :

3336729167036

Matière de l'article :

100% polyester

Reference :

CU100892

Medium

EAN :

3336729167067

Matière de l'article :

100% polyester

Reference :

CU100893

Large

EAN :

3336729167074

Matière de l'article :

100% polyester

Reference :

CU100894

Extra-large

EAN :

3336729167081

Matière de l'article :

100% polyester

Reference :

CU100895