Napoleon's Busts creation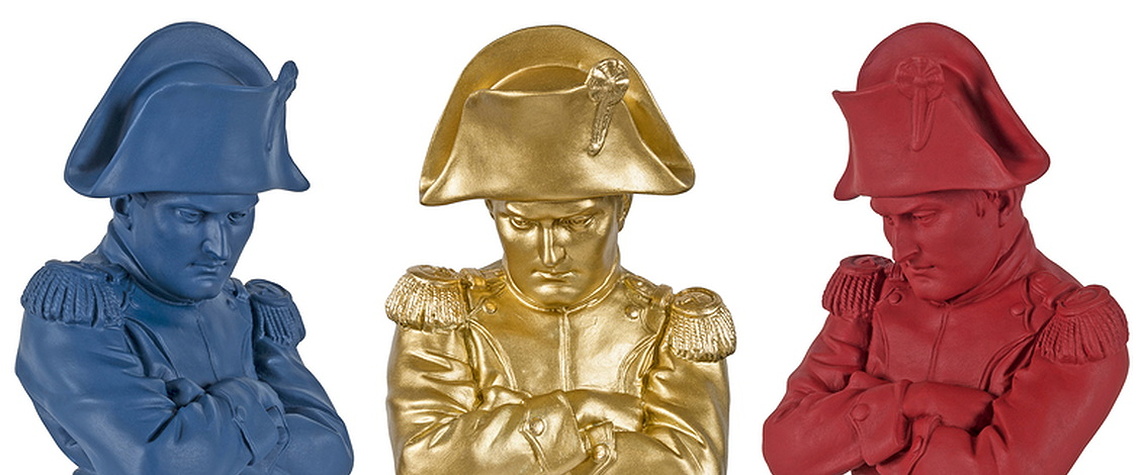 Unique pieces
For over two centuries, the craftsmen of the Rmn-GP have put their unique savoir-faire at the service of one of the largest and most prestigious collections of original moulds to reproduce the masterpieces of sculpture, from Antiquity to the present day.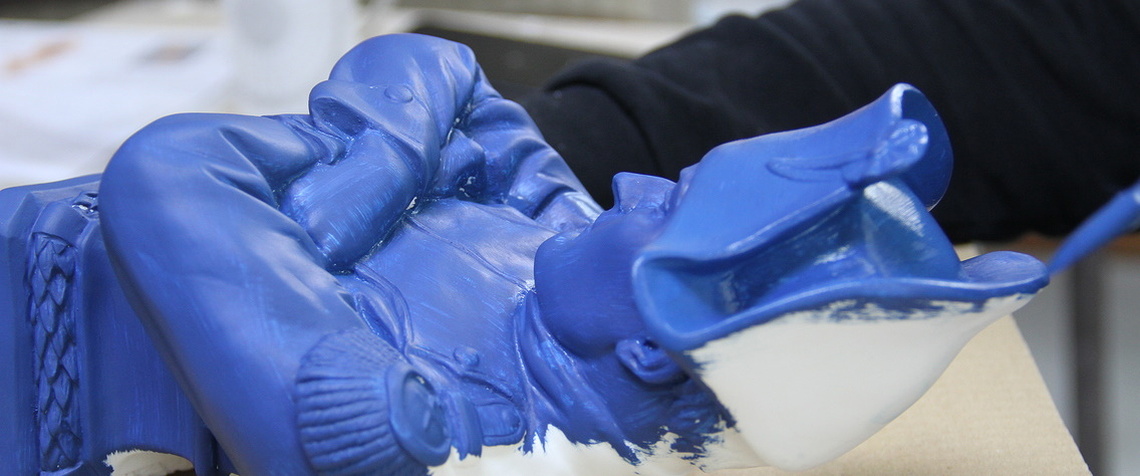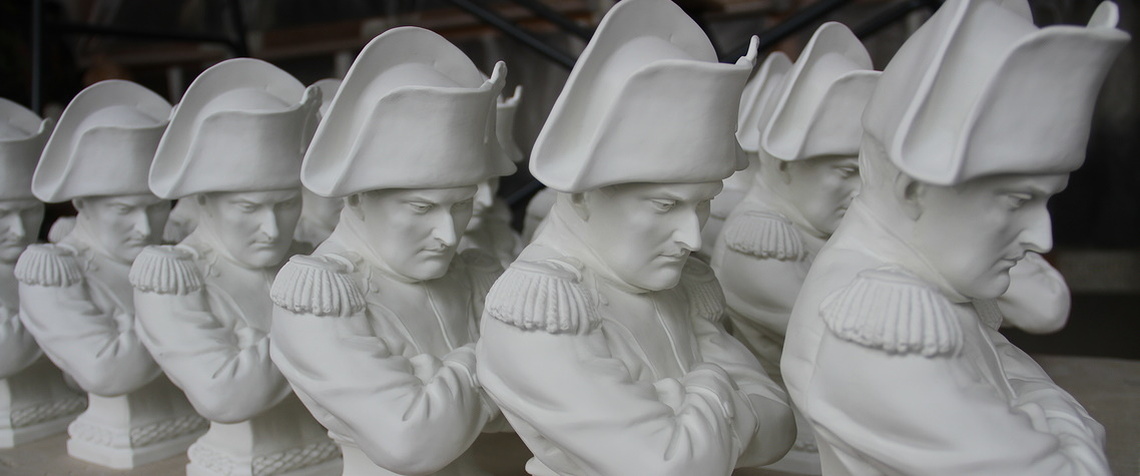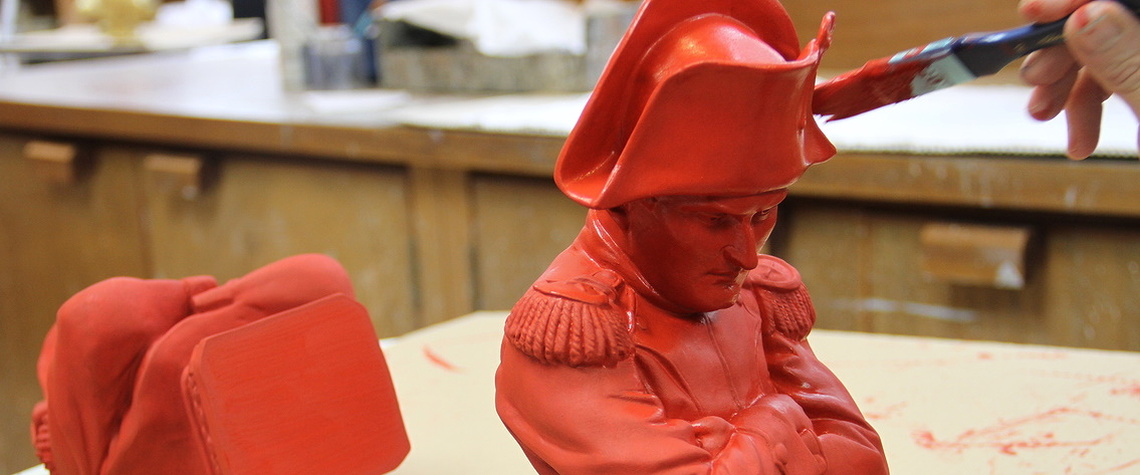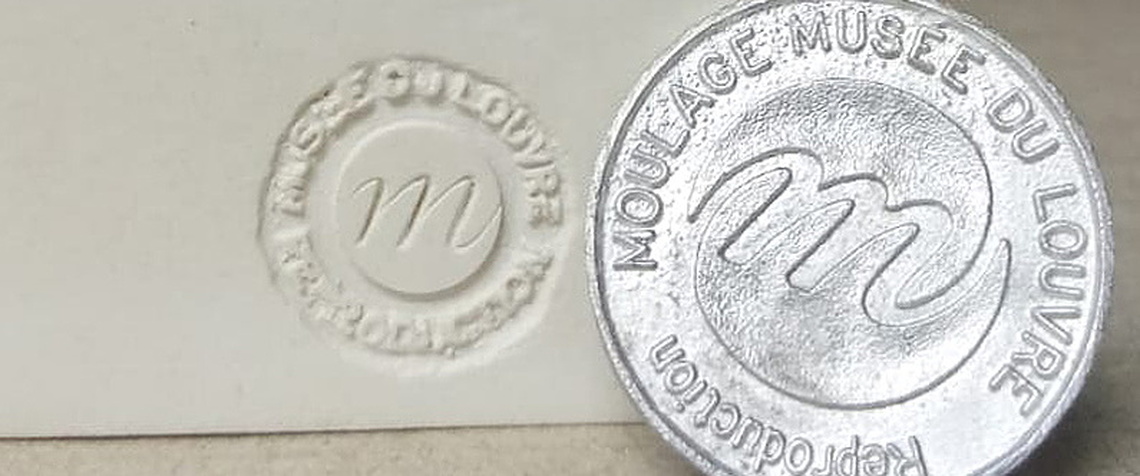 An exceptional limited edition
In commemoration of the bicentennial of Napoleon Bonaparte emperor's death, only 30 copies by colour have been created. 30 busts in empire red, 30 busts in empire blue and 20 busts in conqueror gold are proposed. The busts are also available in black or white in unlimited edition.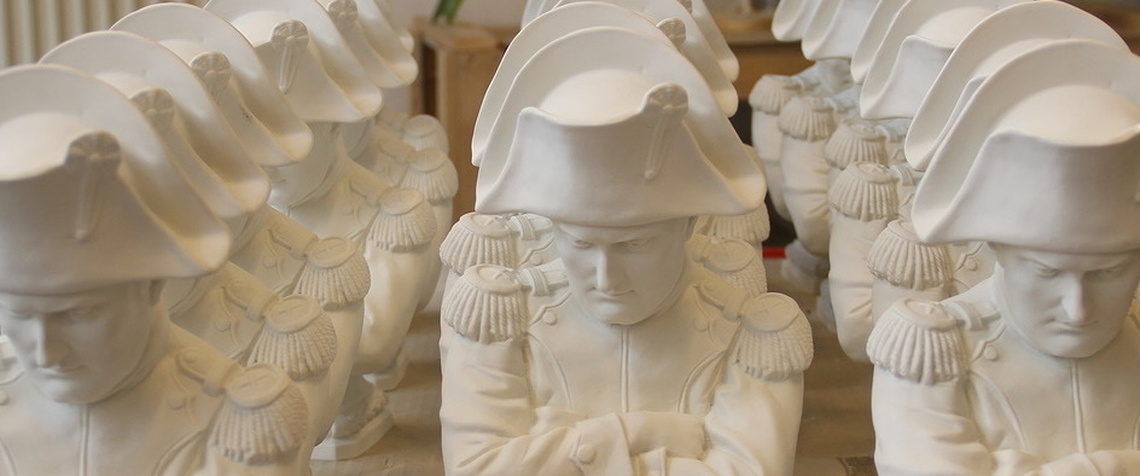 A colorful edition
The mouldings exist in blue, white, red, black and gold. Each reproduction is signed and dated by the patina artist's hand.